National Geographic Afghan Woman Living On Fake Documents In Pakistan, Probe Starts
Young Afghan girl who gained popularity as she has green eyes and renowned by the National Geographic magazine after becoming the cover on 1985, recognized and living in Pakistan on fake identity, Authorities ordered to start the investigation.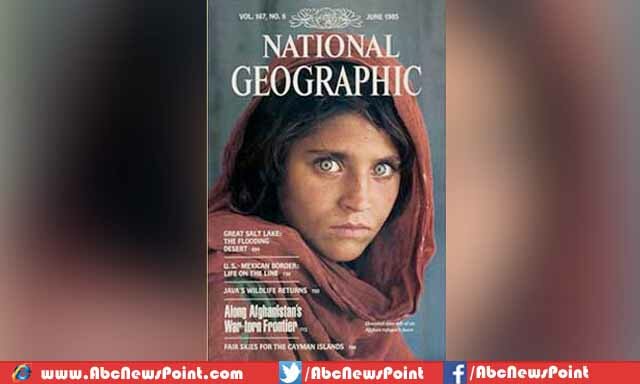 The authorities had suspended four officials those who issued her fake Computerized National Identity Card (CNIC) to Sharbat Gula as well as her two sons.
An American editorial photographer Steve McCurry took photo of Sharbat Gula when she was young which highly-acclaimed after becoming cover face of National Geographic magazine in 1985.
McCurry found her after his 17 years search, Gula living with her baker husband distant village of Afghanistan in 2002, when she was mother of two daughters.
Gula was one the thousands of Afghan refugees who moved Pakistan and remained successful to get the computerized identity card previous year.
Gula turned to Nasir Bagh camp in Peshawar where she is living with her two sons that established for Afghan refugees, she moved Pakistan when the Afghan people were targeting by militants' attacks. The officials confirmed about her and two sons.
The Nadra official told media, "They may not be her sons but this is a common practice among Afghan refugees whereby they list names of non-relatives as their children to obtain documents,".
She listed herself in Nadra documents that born in Peshawar while submitting information about her to get CNIC on 17 April,. Gula filed papers while explaining that living at Talab Road, Nauthia Qadeem, Mohallah Mast Gul in Peshawar.
Her picture considered much similar with Leonardo Da Vinci's Mona Lisa and hence the reporter of National Geographic also made a short documentary which named 'Mona Lisa of Afghan war', tells story of her life.
Since becoming the cover face of magazine, remained unidentified for years but attained so much popularity in terms of her photograph which created iconic identity but nameless until McCurry found her in 2002 and this living her life in Pakistan land as Pak civilian.