Nepal Deadliest Earthquake Kills More Than 1900, Rescue Carrying out Hard Work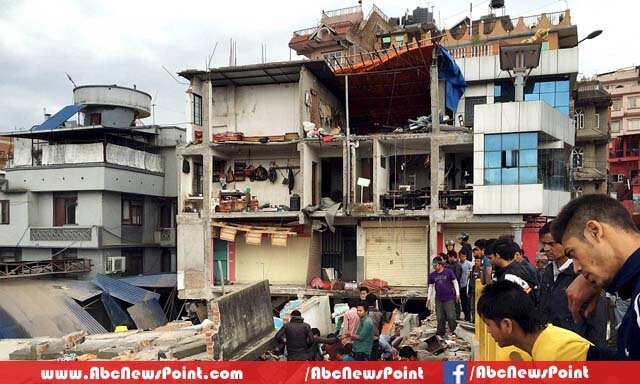 Death toll rises 1, 900 as powerful earthquake stormed Nepal and destructed at many location because of its intensity, jolts was seen deadliest which made buildings wreckage. After 80 years, it was one of the stunning disasters, people who were living in buildings of the historic center and some tourists and trapped downside of wreckage, though rescue trying to pull out all trapped people and taking those who discover wound to nearest medical centers.
The civilians of Nepal didn't expect like this deadliest disaster with a magnitude of 7.8 on Sunday early hours, according to residents statements, over 1, 931 people has discovered dead in Katmandu as well as nearest valley. The residents of Katmandu explained further that about 4,750 people also wounded and taken to nearest hospitals where treatment is being done, though earthquake wrapped a wide area of the subcontinent.
On the other hand, powerful avalanches also were appeared around Mount Everest which became cause of about 17 climbers' deaths. Over 32 killings were emerged in northern India and buildings also turned debris in Bangladesh and Tibet. The people who were traveling at the moment when it came out with heavy force, transport and motor bikes overturned and shocked by unexpected disaster.
The members of rescue department are showing their honest duties as they are attempting hard to pull out victim people from into the debris without using any machine whereas with hands and digging sticks, cutlasses (machetes), hoes and other possible instruments. Their searches were being continued since Saturday afternoon and still going on that day to save the lives those who trapped into debris.
Nepal military's officer Mr. Santosh described media that troops also helping rescue team to dig buildings wreckage to save victims those who are still into wreckage of three-storey residential construction in Kathmandu with the help of pickaxes as bulldozers can't pass through the ancient city's narrow streets.