Selena Gomez Dating With Australian Cody Simpson Dating, Rumors
If rumors are to be believed that Cody Simpson starts dating with 'The Heart Wants What It Wants' hitmaker Gomez nowadays, Cody has revealed by about love relation between him and ex-girlfriend of Justin Bieber.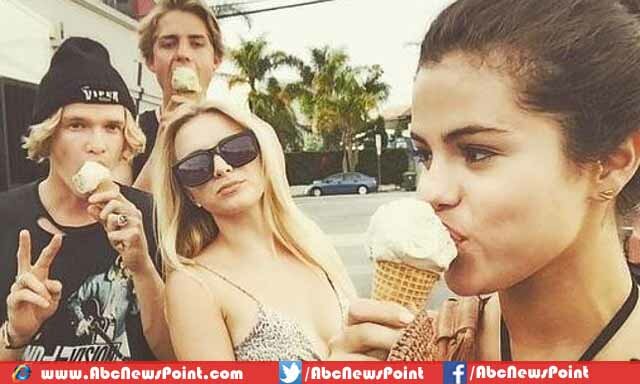 The 18-year-old Australian pop star opened up about his new rumored love lady Selena Gomez by talking to host of Australian Today Show on television, when host Richard Wilkins asked him about dating with former Disney star— answered by saying that they both are just good friends no anymore.
Nevertheless, Cody and Gomez reportedly was seen appeared spending some quality time each other at California a week ago.
Sexiest beauty Gomez took her Instagram to post a photograph of her friends in which Cody also appears, everyone appears to be on a trip, enjoying ice cream because of hot day.
Gomez posted image by captioning, "These days are always the best days,"
In which picture not Cody and Gomez appear together while two other also accompanied with 22-year-old American pop star-actress.
The young pop star said that he tries always to create friendship with everyone as well spends good time with them.
The picture fueled rumors but Cody said about the like this, "It's all sweet, like I try to be friends with everyone,"
Cody continued, "I never let any bad blood between anyone."
According to previous reports, the hitmaker of 'Surfboard' has been dating with other renowned celebrities Joanne Heraghty 2008-2010, American actress, singer and model Bella Thorne in 2011, seductive model-reality star Kylie Jenner in 2012, and US fashion model Gigi Hadid from 2013 to.
It said to be that Cody has been dating with many girlfriends and was seen many time leaving nightclubs with beautiful girls just after his break up with American TV personality Hadid.