Shahid Afridi To Retire From ODI Format After World Cup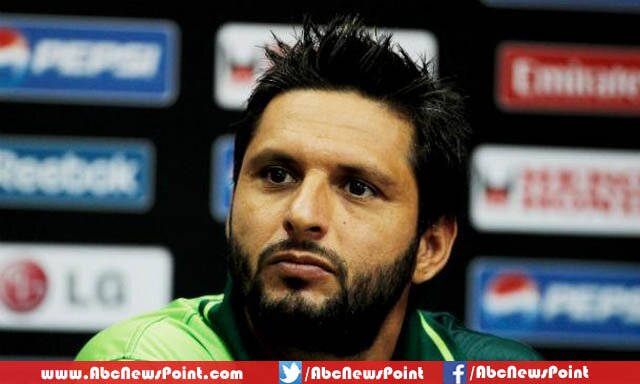 Lahore: Pakistan cricket team all-rounder Shahid Afridi has announced that he will take retirement from ODIs format after World Cup.
According to Pakistani media all-rounder Shahid Afridi has announced to take retirement from One Day International after the coming World Cup, the most aggressive batsman known as Boom-Boom will be no more in ODIs after the ICC World Cup of.
Born in Khyber Agency 1980, Afridi has started playing cricket from October 1996 in Nairobi, where he played his first ODI against Kenya. As the time passed Boom-Boom has became famous from his aggressive batting style as he scored his fastest century from on 37 balls which left unbroken for more than 17 years.
The cricket star is not only great batsman for 342 sixes and 7,870 run but also as bowler he has taken 391 wickets in his ODI career.
Afridi has stated that he wants to quite cricket at its peak and that is the time so he planned to end the cricket after World Cup, he will complete his 8000 runs and 400 wickets of ODI format in mega event held in Australia and New Zealand.