Taylor Swift Wins Artist of the Year at iHeartRadio Music Awards
Taylor Swift becoming top music celebrity of everyone as she has seductive beauty as well sweetest voice, sacked 3 awards as well as the biggest of the night: Artist of the Year as At the iHeart Radio Music Awards.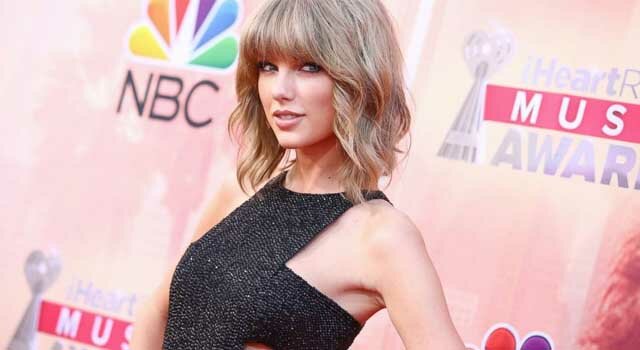 The year appears lucky for Taylor, who are ruling at American music industry with her best as received an Artist of the Year at the iHeartRadio Music Awards on March 29 and ceremony was held at The Shrine Auditorium in Los Angeles.
Swift has one of the youngest vocalists who has beaten Iggy Azalea, Sam Smith, Ariana Grande and Luke Bryan and snatched this awards but respectively because she deserves for it.
Taylor mentioned her parents, of course, but then spent the remainder of the time thanking her fans when she took the stage, thereby beating out Ariana Grande, Iggy Azalea, Luke Bryan, and Sam Smith, for the iHeartRadio Artist of the Year award.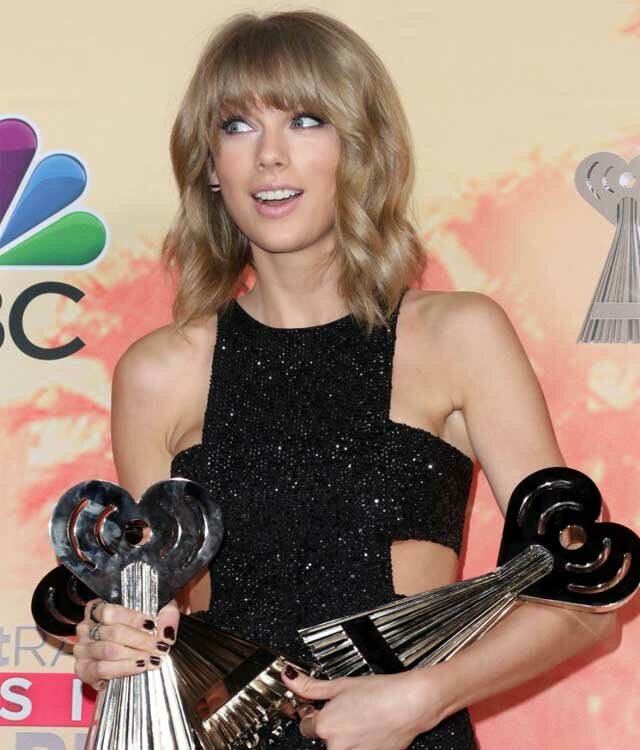 Taylor every number has lots of energy and that makes her one of the pop stars in world, not only this she takes very good care while staying communicated with them.
Taylor stated in her acceptance speech, "I'm so proud of the fact that having done this for 10 years now, we've gotten closer and closer with each year, not further apart,"
She added that she loves to hear fans stories and thankful to all you for having good time as well joking via Twitter, Instagram and Tumblr, "You make me so happy."
At floor of the iHeart Radio Music Awards renowned young pop stars rocked with their extra-ordinary performances as Jennifer Hudson sizzled night while performing on 'Trouble' with glamorous Iggy Azalea with and Kelly Clarkson's 'Heartbeat Song' was remarkble.
Madonna and Taylor Swift stunned audince when they performed togetehr at floor of iHeartRadio Awards.