Tennis Star Serena Williams and Drake's Lip Locking During Dinner Date in Restaurant
It seems to be the No. 1 in women's singles tennis Serena Williams turned back to his former boyfriend as their recent lip locking reports fueled rumors about her dating with Canadian rapper Drake.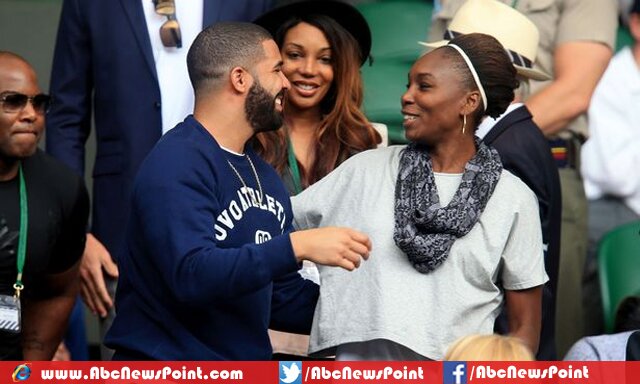 The rumored love-birds has been linked since 2011, both were seen hugging, kissing, and sharing some most romantic feelings during their dinner date at a trendy Cincinnati restaurant on reportedly 23 August.
Williams emerged only tennis star who was ranked world No. 1 in singles on six separate occasions by Women's Tennis Association, camera eye captured her when sat on lap of her 28-year-old rapper in a private room of the high-priced Sotto eatery downtown in the city.
Their lip locking, hugging images has fueled those speculations about their dating as it appears to be these photographs were taken by one of their fans in secret dinner date.
The first picture reveals the 33-year-old tennis champion sitting so close to hitmaker of 0 To 100 / The Catch Up by whispering something in Drake's ear.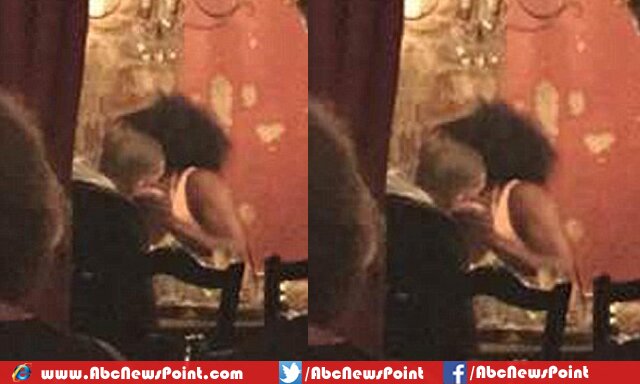 One of the bystander told reporter of TMZ that Williams and Drake appeared to be lost their sense while enjoying each other company because both couldn't their hands and lips off during dinner date romance in a private hotel room.
Photographs are demonstrating Williams' cleavage in a white tank top as well her toned arms in which wrapped his lover during romance.
The winner of United States Open Tennis Championships tied her voluminous hair in a ponytail, while appeared to be drowned in deep emotions.
Nonetheless, the Canadian rapper donned up himself with a in a grey hoodie and black jacket with dark colored jeans. The couple showed off tremendous chemistry and changed rumors in reports as caught red-handed.