American Superhero 'Batman v Superman: Dawn of Justice' Trailer Leaks Online
Most-awaited American Superhero 'Batman v Superman Dawn of Justice's trailer has leaked online, three days ago just after its official release.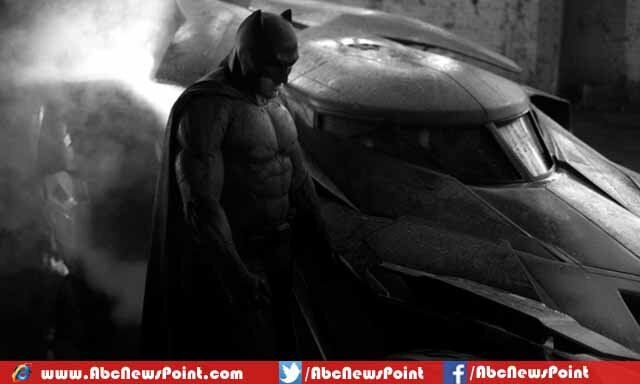 It said to be that an insider highly anticipated gained a copy which taken with phone camera and surfaced on well-known video sharing website YouTube, in unauthorized video, which appeared with Portuguese subtitles—has been removed after complaining.
The production of the most-awaited film, Warner Bros. planned on Monday, to premiere the "Batman v Superman" video in pre-planned IMAX theaters.
Teaser of this venture was released by director Zack Snyder who took Twitter to share with people while stating that trailer will be rollout on 20 April but it was leaked before it.
Featuring voice-overs from Jesse Eisenberg (Lex Luthor) and Holly Hunter, among others, the video revolves frequently on questionable site in the universe following 'Man of Steel.'
The quality of leaked low-quality phone recording of the trailer which was seen by many eyes, owners of social media's biggest video sharing Youtube have removed it after receiving it illegal. The whole team showed anger after its pre-release on internet with bad quality.
The fans of Batman and Spiderman are still waiting eagerly to watch their heroes on big screens together while fighting with enemies for people or would could be in story don't, despite of bad quality trailer release on internet, people are waiting to see real trailer of the thrilling venture by Waner Bros.
First happens as filmmakers carry out experiment to get together world's two favorite super heroes who known by as mankind lovers as American writer Frank Miller's The Dark Knight Returns, an iconic 1980s limited comic book series which tells story of devil who want to rule in world and batman who sent to save world when his own world destroyed by devils.