Angelina Jolie Removes Ovaries and Fallopian Tubes to Decrease Ovarian Cancer Risk
San Jose- California: Hollywood's renowned filmmaker- actress has taken a life-changing decision as she believes that women have power to face so many challenges in real life.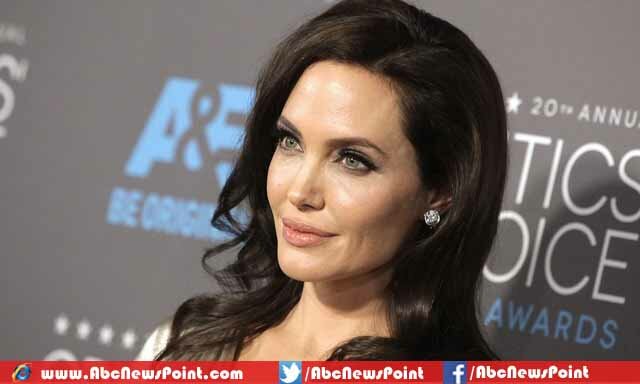 An op-ed piece was published in American tabloid which penned by Jolie to tell about her decision– after knowing by doctor that she carried a genetic mutation (BRCA1), removed ovaries and fallopian tubes because it is lifting up the threats of ovarian cancer.
Philanthropist said those women at risk to know about the options and while following up with any information, results would be positive, she promised before her ovaries and fallopian tubes removal operation.
Janette Supp stated, "Your entire world, everything that you have known, is turned upside down," and further said it is so tough for any woman.
Supp is an educator for about three decades and was diagnosed with ovarian cancer almost before a year.
Supp further told about her disease, "I have a 39 percent chance of living five years and I'm one year out,"
Many of the people believe that sustaining a positive attitude is a key to life. She ended six months ago her chemo and started believing better days ahead. Supp appreciated Angelina Jolie's decision to remove ovarian cancer at right time.
The mother of 39-year-old actress lost her life of ovarian cancer and her grandmother also died of this cancer because the ailment travelling from elders that led the Jolie to have her healthy breasts removed to attempt to keep away from similar fate.
The 'Maleficent' actress told in the op-ed that she knows, it is impossible to remove every risk of cancer as I remain victim to disease and preventive surgery is a hope for her as well for family.
Jolie said her children wouldn't like to say others that their mother died of ovarian cancer.