Dakota Johnson, Jamie Dornan Signed Fifty Shades of Grey Sequels, Reports
Dakota Johnson and Jamie Dornan starrer British-American erotic romance 'Fifty Shades of Grey', after doing a record business on box office, the filmmakers planed to make film's sequel Fifty Shades Darker soon and it expected the couple will be seen again while romancing each other.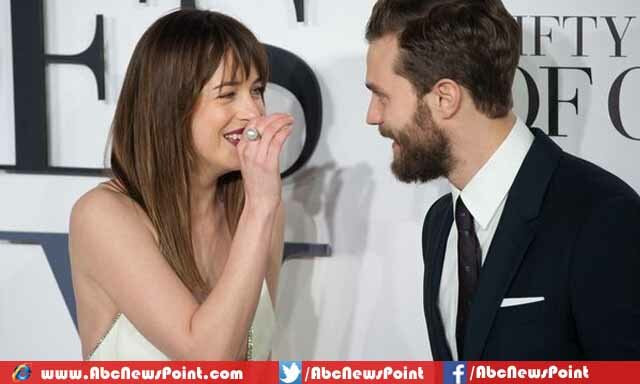 The 32-year-old actor told media the filming of Fifty Shades Darker is probable to start in next spring. Jamie plays Christian Grey role (the mysterious billionaire with a dark secret) in this movie opposite a gorgeous actress Dakota Johnson, who plays her lady Anastasia Steele.
However, if reports are to be believed the couple is contractually committed to act again together in two more films to complete the trilogy based on E.L. James' books,.
The international media accounts, 32-year-old star and his 25-year-old co-star, both received $250,000 each (plus box-office bonuses) for first film based on EL James'trilogy of novels.
Some insiders also confirmed the news that Dakota and Jamie, both have signed the three-picture deals and now turn to for Fifty Shades Darker and Fifty Shades Freed.
Insider told further that basic franchise starter deal has successfully done as the other filmmakers did in past as 'Twilight' and 'Hunger Games'.
The successful screening is going on and the Fifty Shades of Grey has earned more than $528 million worldwide. On the other hand, speculations tells the Jamie's wife Amelia Warner didn't happy about her husband's sexuality in film and disagreed as making hurdle in way of next parts.
When reporters asked his about this issue so he answered like this, his wife has read the scripts already, it is wrong the news that she is making hurdle, not like this, she trust me and was being supportive for Fifty Shades and would be in next two parts.