Unknown People Attacked Former Prime Minister of Bangladesh Khaleda Zia in Election Rally
Some unknown people stormed car of Bangladesh's main opposition leader on Monday during an election rally in which gun shots were reportedly fired, though police has started investigation.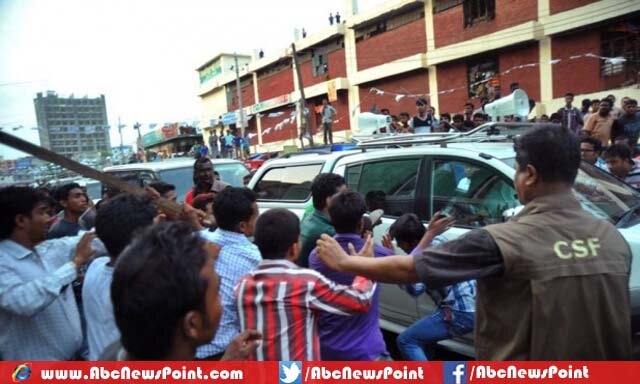 Khaleda Zia during turned an election rally on roads of Dhaka city with party workers in favor her party candidate regard of municipal elections and was busy in addressing with people, suddenly some unknown people stormed with iron rods on her vehicle but she remained safe.
Some local media cameramen captured these disturbing moments by taking photographs and video footage which demonstrate that group of persons hitting vehicles during march with heavy iron rods and wooden staves.
Zia's Bangladesh Nationalist Party (BNP) has planned to protests against current Prime Minister Sheikh Hasina as BNP want to remove his ruling in politically unstable south Asian country and calling upon for new election following a disputed poll.
The 69-year-old former Prime Minister Zia luckily remained safe during the tensions in rally.
A spokesman for BNP, Mohammad Shamsuddin told media reporters that Madam Zia was busy in addressing with people from her vehicle in capital city Dhaka for a mayoral election, some stupid people stormed fatally but with blessings of God remained safe.
Some of the unidentified people also shot fired at Zia's bullet-proof vehicle but she stayed away from injuries, though her bodyguards and some other party workers of BNP wounded while rescuing her in the rally.
About five people were injured have taken to nearest hospital by rescue to gain rapid treatment.
Because of using bullet-proof vehicle Zia remained harmless, Shimul Biswas, private secretary of her, explained about her safety and Shimul was also in the rally alongside Zia.
Dhaka police trying to find out those who attacked as probe is being done, Showing hope, to be punished criminals soon.