Heavy Rains Halt Mumbai's Activities; IMD Prediction, Rains To Carry On Until Next 24 Hours More
The heavy rains stormed Indian financial capital Mumbai's largest regions since Friday early hours and India Meteorological Department has predicted that to be continued until 24 hours more.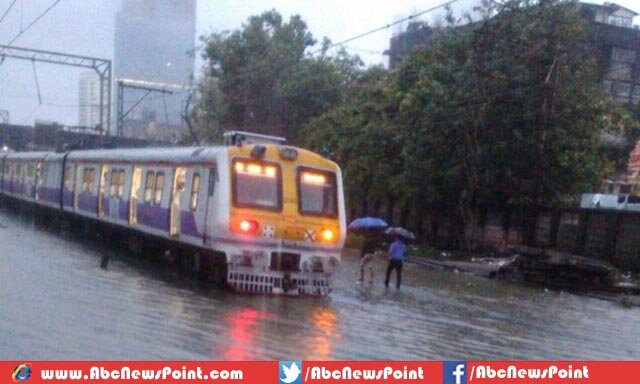 However, the whole transportation has been disturbed because of the torrential rains as well as trains also facing difficulties but still working.
The travelers also stranded across the city in floods on the roads in traffic because roads and streets appeared to be pools in whole city.
It also said o be that because of heavy rains, two persons died of electrocution and the local authorities has ordered to shut down the courts, offices, universities and schools until the storm is not stopped and city's damages is not restored.
On other hand, the municipal corporation has advised locals that avoid to walk out in streets and in case of emergency they can travel otherwise no need to come out from house as weather officials has announced prediction that rains will not stop in next 24 hours.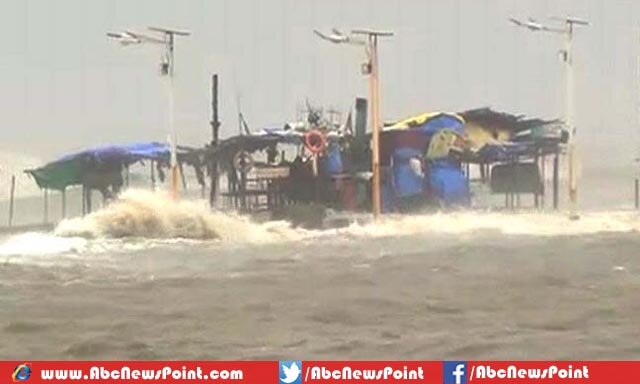 Sitanshu Kar, Union Defence Ministry spokesperson took Twitter to post his comment, "Indian Navy in touch with BMC (Brihanmumbai Municipal Corporation), Disaster Management Cell and other civic authorities. Sea King Heptrs (helicopters) standing by at Colaba,"
This year Monsoon started nearly a month ago in terms of its nature, dangerous series of rains can be dangerous for all residents and to destroy their houses.
The current situation is still under control in the Mumbai city but if the measures are not to be taken by the authorities to keep safe city as well to throw out the water towards distant barren land so it would be harmful for all in Mumbai.
According to recent estimation, the downpour was seen comparatively less – 283.4mm in the suburbs and 208.8mm in island city.
The current measurement of rain was recorded in last 24 hours which started nearly 8.30am Thursday and 8.30am on Friday, considered highest downpours in June in a decade.