Jennifer Lawrence and Chris Martin Enjoy Romantic Date in New York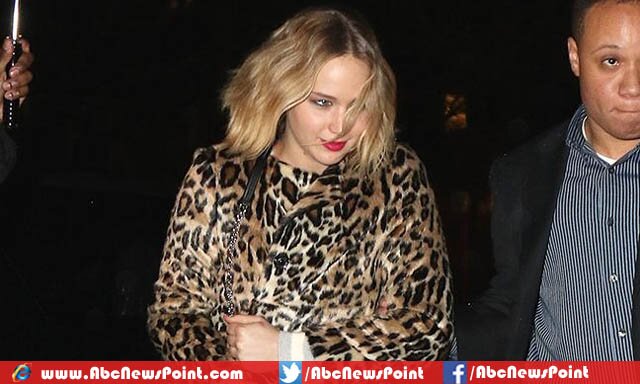 Jennifer Lawrence and English singer-songwriter Chris Martin are in reports just because of their on and off relation and couple turned back in love rapport months ago, was spotted while enjoying their company on Saturday in New York's Central Park.
According to international media accounts, the 24-year-old Lawrence was seen with Martin, while holding his hand tightly through the Strawberry Fields in the city's park.
An insider told media that 'The Hunger Games' star reached at location before him and was waiting for him for minutes and when she tired while by waiting, turned to a table with bodyguard until his arrival.
After welcoming Martin, both ordered for lunch and finished it in minutes, 'A Sky Full of Stars' hitmaker enjoyed eggs Benedict and his girlfriend a roast beef sandwich.
When both left the hotel, huge crowd gathered around side them to take selfies as well autographs but their bodyguard stopped them and pushed back.
Lawrence and Martin turned a park to stroll for minutes and after some time, she changed shoes as well her sweater and also heard by a onlooker while saying to take a walk through Strawberry Fields, though Martin agreed – both left holding hands."
On the other hand, Martin also appeared with former partner Gwyneth Paltrow in off-days in Mexico, meanwhile some reports telling both are planning for divorce.
Academy Award for Best Actress winner has been romantically connected since August but it also heard both decided separation which is almost wrong. Nowadays, in spite of their busy schedules both are dating each other and trying to spend more time in off-day.
Lawrence and Martin were appeared last time at One Direction star Harry Styles' 21st birthday in January, British media reported.