Jennifer Lawrence Emerges The Highest Paid Actress Of
Jennifer Lawrence leading female world with $52m on Forbes in latest list for actresses. male Hollywood actors as Robert Downey Jr. with $80 Million, (Jackie Chan $50 Million), Vin Diesel ($47 Million), Bradley Cooper ($41.5 Million) are on top in annual list Highest Paid Actors for of Forbes.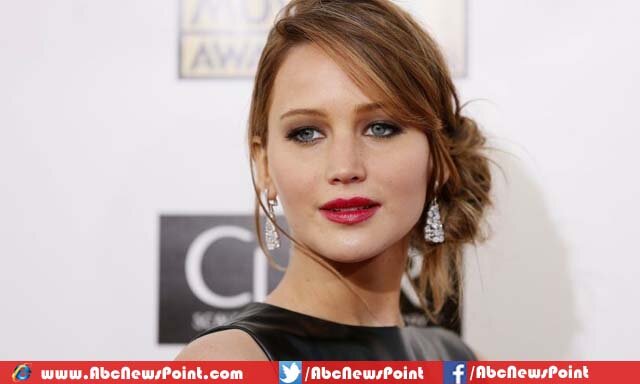 However, there is no name of any actress was seen on Forbes The World's Highest-Paid Actresses list, while Lawrence has left behind her senior stars as Scarlett Johansson, Melissa McCarthy, Bingbing Fan, Jennifer Aniston and other in race of highest earner in film industry.
The 25-year-old actress puts her away other old female artists, raised rapidly while working in Silver Linings Playbook, American Hustle, and X-Men film series.
The winner of Academy Award for Best Supporting Actress has been receiving critical acclaim for her every act since her debut, reason why remained successful to catch biggest filmmakers eye.
However, some people were expecting that some of Indian actress as Priyanka Chopra, Deepika Padukone, and fashionate Kangana Ranaut who recently claimed being highest paid, couldn't achieve any rank in this latest list.
Nonetheless, Seuction queen Scarlett Johansson tagged on second position with $35.5 million, Melissa McCarthy on third with $23 million, Chinese actress dazzling beauty Bingbing Fan on fourth ($21 million) and American actress-filmmaker Jennifer Aniston comes on fifth rank ($16.5 million) in Forbes' the World's Highest-Paid Actresses.
According to latest reports, 21 male actors made over $20 million from film industry without taxes and fees, though only four actress received same amount movies and other income belonging to magazines, being brand ambassdar and other projects.
It was also signified towards the varianc in profit cuts between the male and female actors in the 2013s American Hustle, in which Jennifer Lawrence played supporing role along with Christian Bale.