Mockingjay Stay on Top Third Time at Box Office with $21.6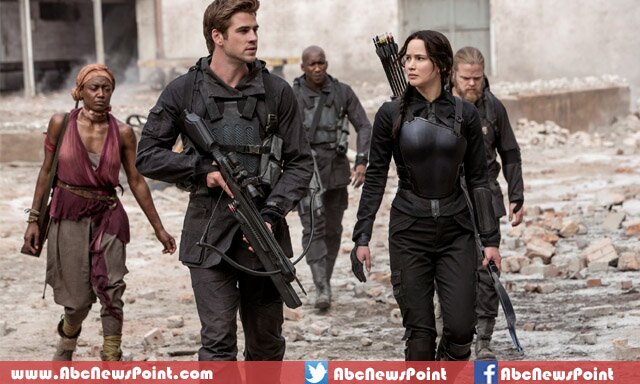 Hollywood: The Hunger Games sequel Mockingjay part 1 starring stunning Jennifer Lawrence stay on top third time in a row at American box office.
American science fiction adventure film directed by Francis Lawrence 'The Hunger Games: Mockingjay – Part 1' tops the American box office with 21.6 million dollar at weekend. The movie starring Jennifer Lawrence managed to collect $257.7 million in North America and worldwide total reached to 560.5 million dollars.
Mockingjay-Part 1 stay on top left behind 3D computer-animated action comedy film 'Penguins of Madagascar' at no. 2 with 11.1 million dollar, Jennifer Aniston's Horrible Bosses 2 with 8.6 million dollars and Big Hero 6- 8.1 million dollars.
Francis Lawrence directorial broke the record of 'Transformers: Age of Extinction' which earned $245.5m, however, it quite close to the Captain America: The Winter Soldier ($259.8m) and The LEGO Movie ($257.8m) and likely to stay on second top movie at box office following 'Marvel's Guardians of the Galaxy', which took in a whopping $332.2 million.
The Hunger Games Mockingjay Part-2 is scheduled to release on November, 20 in upcoming year, featuring most likely same cast and crew.