Massive Warehouse Explosions in China's City Tianjin Kill More Than 43, hundreds Wounded
Heavy explosives detonated in northern city of China, Tianjin, which caused by over 43 people death and also burnt a large number of people.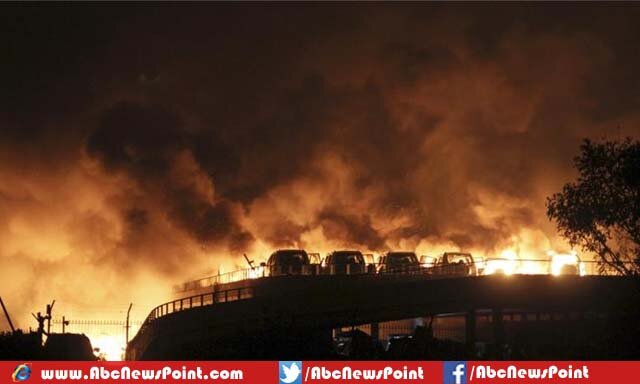 Chinese media reported that the massive fire suddenly rose in a warehouse as huge explosives detonated inside the location, located in China's northern city Tianjin.
It also said to that it was not a single blast, while a series of explosions emerged inside a warehouse of Tianjin city, burnt badly numerous people who have taken to the hospital but some of them in critical condition yet, Medical officials reported.
According to latest Chinese media reports, the death toll exceeded 43, though about more than 399 serious wounded in these deadliest blasts.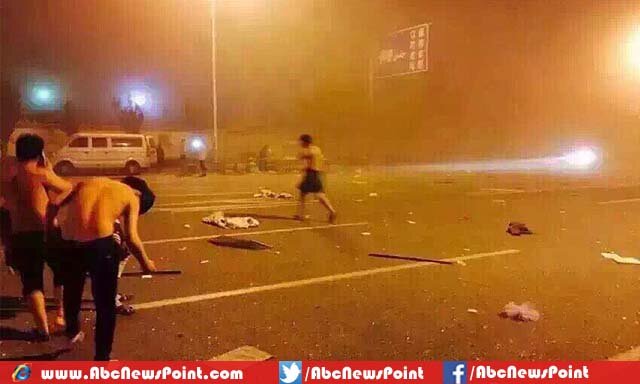 However, everyone just revealing because no one knows real cause of the incident yet but after the investigation everything would be clear.
One of the onlookers told media that he saw occurring single blast and became horrified but suddenly a series of explosions was appeared that burnt almost everything.
After some seconds of the blast, an onlooker captured the moment might be with smartphone camera, which demonstrates that huge fire lighting up the sky, and buildings are revealed to be all destroyed badly.
Hospitals are reportedly providing possible treatment to the victims, while some of them revealed to be in critical condition yet.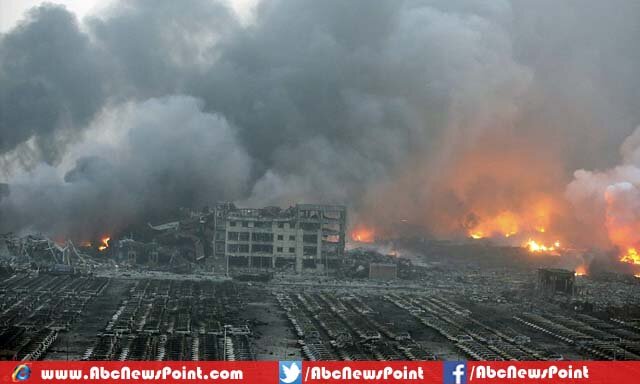 The President of the People's Republic of China, Mr. Xi Jinping has requested to carry out all efforts to save the victims of the explosions.
According to Chinese media, the first explosion occurred nearly at 23:30 (15:30 GMT) on Wednesday, while after some seconds another which said to be was most powerful explosions. It also explained that the shockwaves of these blasts were felt at huge distance from the location.
Nonetheless, the authorities feared to have that the incident appears to be an industrial accident.