Military C-130 Plane Crash in Indonesia, Death toll Rises to Over 140
Military C-130 Hercules flew from Indonesian city Medan, located in North Sumatra province, carried more than 120 passengers but unfortunately, was crashed in densely populated area of the city after about minutes on Tuesday.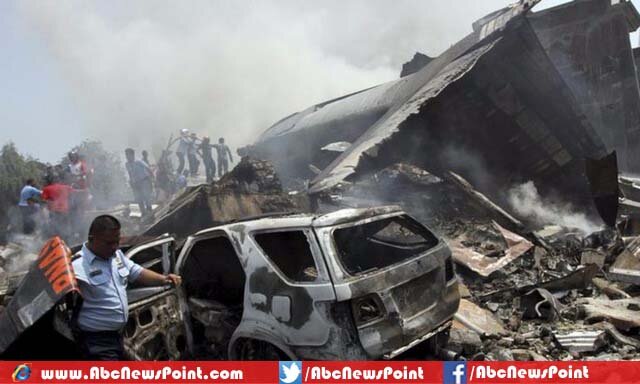 It said to be after clash, a huge fire sparked that wrapped two residence where believed to be people were living but not yet as everything destroyed.
The rescues team and other searchers have recovered more than 141 dead bodies by removing the wreckage of a residential part in Medan, at late Tuesday deaths toll raised over 70.
The air force feared to have all dead who were on board as C-130 Hercules took off while carrying over 120 as well as military personnel and their families and other people who were living in residences where plane fell down.
After the recovery, rescue has taken recovered dead bodies to Medan's Adam Malik hospital on Wednesday, where huge number of family members gathered.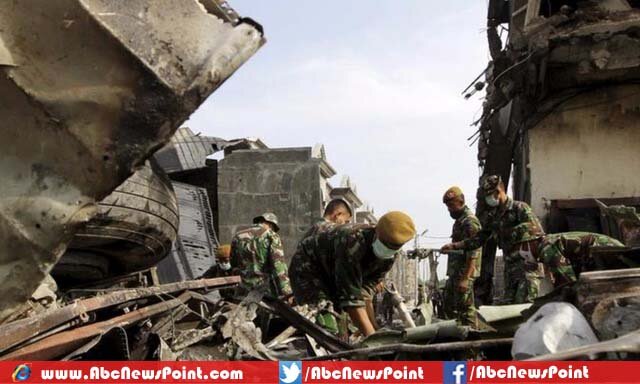 The authorities have arranged over 100 wood coffins which placed at front of the mortuary. The many women appeared crying and screaming names of their loved ones who died in this biggest disaster.
A Catholic high school's students group was also reportedly seen in Medan by screaming with pain of sorrow when a body bag was opened and discovered the 17-year-old classmate Esther Lina Josephine which was badly bruised corpse, her 14-year-old sister tried to hold her in embrace.
The Principal of the school told that Lina Josephine's younger sister wanted to protect, many students have died in this unexpected disaster.
Onlookers told media that plane was seen flying close to ground, flaming, streaming smoke before crashing and after it flame wrapped residences.
The pilot of C-130 Hercules informed control tower that he wanted to turn back to airport as something went wrong in engine, even tried to move back but during the attempt crashed, Air force chief Air Marshal Agus Supriatna said when asked about the incident.