Mistral Russian Sailors Left St. Nazaire No Helicopter Carrier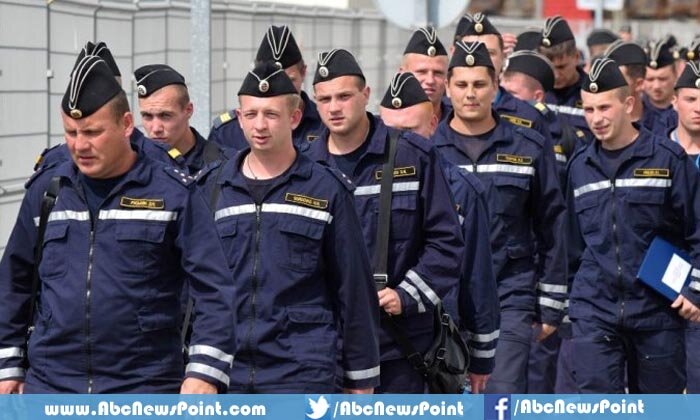 400 Russian sailors present at Saint-Nazaire to train in the use of Mistral helicopter carriers departed to Russia on Thursday aboard Smolny, the ship that served as a floating barracks since last June.
It is not officially the epilogue of the Mistral saga, but it looks like. According to several local media , the 400 Russian sailors from Saint-Nazaire went back to their country , Thursday, December 18, leaving behind the helicopter carrier Vladivostok coveted.
The shipbuilder DCNS confirmed Wednesday that Russian sailors, present in the city since last June Nazarene for training in the use of Mistral, return to their country for an indefinite period.
Local media have published pictures of Russian sailors heading to their floating barracks , the training ship Smolny arms full of their latest purchases. Their departure does not mean that Moscow has made a final cross on the delivery of the Mistral, suspended indefinitely by France because of the Ukrainian crisis.
In an exclusive interview with France 24 released Tuesday, the head of Russian diplomacy Sergei Lavrov believed that delivery of the helicopter carrier "Vladivostok" and "Sebastopol" was a matter of dignity for the French nation.
Traveling in Prague, the French Prime Minister for his part stated on Monday that the definitive failure of the sale of Mistral to Russia should "not be found at this stage.
The goal, the priority it is the construction of a lasting political solution in eastern Ukraine, and for the moment it is out of the question to go into details, the consequences of failure that cannot be found at this stage, said Manuel Valls.