Salman Taseer's Murderer Mumtaz Qadri Executed Monday Morning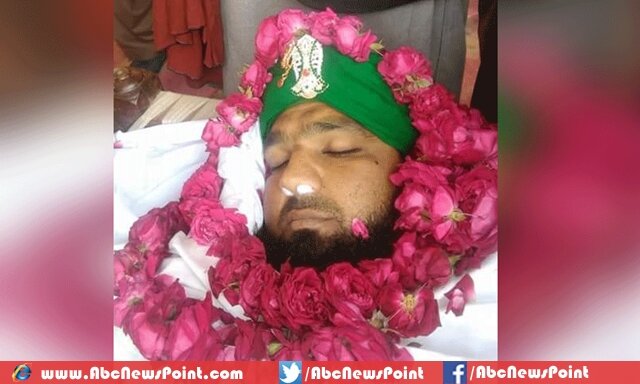 Mumtaz Qadri, who was an Elite Force commando and found guilty of Punjab ex-governor Salman Taseer's murder, was executed at the Adiala Jail. The execution took place on Monday around 4.30am, according to police.
It was 4th January, 2011 when Qadri shot Salman Taseer 28 times in Kohsar Market, Islamabad, in broad daylight. On 1st Oct of same year, he was sentenced to death for Taseer's murder. Qadri was of the view that he murdered Taseer over his vocal opposition to country's blasphemy laws. A 40-page statement was submitted to the court, in which Qadri said that he was provoked for Taseer's murder by his statements in support of Asia Bibi, a Christian woman charged with blasphemy. Qadri appealed against his death sentence; the trial and appeals process lasted 4 years and finally dismissed by Supreme Court of Pakistan. On the other hand, President Mamnoon Hussain rejected his mercy appeal. A prison official confirmed the news of execution.
There were cries inside Qadri's house when a large number of women and men gathered, and there news was broadcasted from the mosques about the execution. Qadri's brother Malik Abid said that he had no regrets while tears were rolling down his cheeks. He further told that they had been called by the prison official Sunday evening who said that Qadri was not feeling well. But when they reached, Qadri told them that authorities had betrayed them, and that his execution was forthcoming. They started crying but Qadri hugged them, said Abid.
Two weeks later when Taseer was killed, Shahbaz Bhatti, the only Christian minister in the federal cabinet was shot down in Islamabad. He was also a critic of blasphemy laws. Later In August 2011, Taseer's son was kidnapped in Lahore from his. Shahbaz Taseer's locations persist untraced.
There were tight security measures within the jail building accompanied by a heavy contingent of Law Enforcement Agencies (LEA) personnel deployment to avoid any unfortunate incident. All courses leading to the Adiala Jail were closed. LEAs staffs were also positioned across the city viewing protests and agitation. Qadri's body was moved from the jail under strict security measures and handed over to his family. His last meeting with his family was on Sunday night.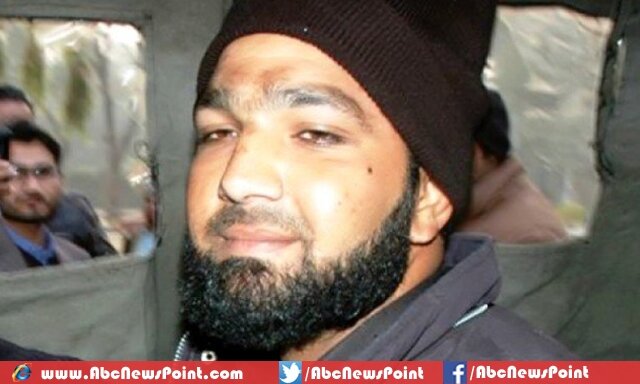 The hanging instigated severe responses across the country. There were protests recorded in most major towns against Qadri's execution, including most busy routes of Islamabad-Lahore Motorway, Islamabad Express Highway, and GT Road. Dozens of police and Rangers in riot gear accompanied by ambulances were positioned early Monday outside Qadri's home in Rawalpindi. Islamabad Metro bus service was suspended as protestors engaged the bus track. The Islamabad Bar Council called a strike call for protesting against the execution. There were traffic disruptions reported in some areas of Karachi including National Highway Karachi, Malir 15 flyover and Hub River road towards Balochistan. Tyres were torched by protesters against Qadri's execution in Hyderabad.
Business centers and Shops were remained close in in Nindo Shaher, a town in Badin, Sindh on a call of various religious parties. Protest demonstration chanting anti-government slogans were carried out in Muzaffarabad. Meanwhile, when 2 journalists were travelling to Malir, Karachi, in order to cover a protest, the protesters dragged the cameraman out of the car and beat him up. They also smashed the camera and the vehicle.