Islamic State Stones Five Women To Death In Iraq Accused Of Not Wearing Veil
Islamic State of Iraq and Syria stoned five women to death as they refused to cover their faces with veil in Iraqi city Mosul.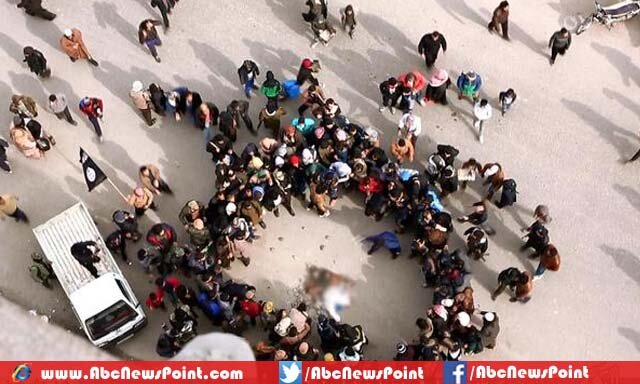 It reportedly said that the fighters of the Middle East's dangerous Islamist organization, Islamic State of Iraq and the Levant killed five women while stoning brutally in Ghazlani camp in Mosul.
These women accused of violent the law to cover the face with veil and denied to accept the orders of Islamist militant group Islamic State, who known for its cruelty in Iraq-Syria and nowadays in other Arabic countries.
One of the members from Kurdistan Democratic Party in Iraq described media reporters that the Iraqi civilians are facing extreme acts as the terror group forces everyone to follow their strategies and one who denies obeying, jihadists killed them brutally in front of public.
The Islamic State's caliphate as well leaders trying to impose medieval Islamic rules and regulations in Middle East but every civilian is being terrorized with the help of extreme punishments and hence they have to do what the IS says.
Iraq-Syria based jihadist group has shot dead by giving them severest punishment to those women who accused of carrying out adultery, black magic, and denying to act upon its medieval Islamic rules.
Islamic State reportedly sentenced stone to death penalty accusing committing crimes of adultery last month and shot dead badly.
One more incident emerged as a woman was discovered not a virgin at her marriage time and the Islamic State stoned to death her reportedly, hence the fear of IS appears everywhere in Iraq and Syria and women, children, even every aged person is living painful life in those nations.
However, the US-led coalition forces trying to remove IS complete hold from the Middle East by helping Iraqi military but despite of it, militants rising its network in Middle East.