Nicolas Cage Comes Out Desperate Father in 'Pay the Ghost' Trailer
Hollywood super star Nicolas Cage to back with his upcoming American supernatural horror film 'Pay the Ghost', in which comes out playing a role of responsible disturbed father, who lost his youngest son in Halloween Night.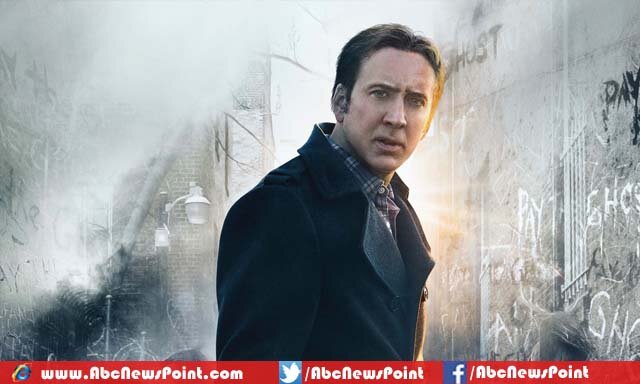 The 51-year-old experienced actor, producer Nicolas Cage has set all to rock on big screens in Uli Edel's upcoming thriller flick 'Pay the Ghost' as trailer has been released about two days ago which rising the starvation of fans who love to see Cage in action thriller acts on big screens.
The trailer shows the tagline, "When your worst fear comes to life, will you go to save everything you love?"
The supernatural horror film 'Pay the Ghost' is being produced by Nicolas Chartier, Craig J. Flores, Ian Levy, and Patrick Newall, while Nicolas is playing desperate father who unexpectedly lost his loving son Charlie that is being played by Jack Fulton.
While considering the views of over two minutes long trailer, it can be said the film will make history on box office as Americans love supernatural horror movies.
Nicolas comes out in the trailer of 'Pay the Ghost' looking for his one-year-old young son lost in a Halloween carnival, and looks so disturbed because remains unsuccessful to find out any clue.
Hollywood glamorous actress Sarah Wayne Callies plays his estranged wife character and lost his scenes for a moment as unravel the mystery makes him weaker.
The 38-year-old Sarah has experience to act in horror thriller ventures as working on AMC's 'The Walking Dead', while the plot of the film was written by Dan Kay, who best known for his work in 'Timber Falls', 'Way Off Broadway'.
Nonetheless, some other veteran star will be seen alongside the lead cast as Elizabeth Jeanne le Roux, Erin Boyes, Alex Mallari Jr., Lyriq Bent, Veronica Ferres, and Juan Carlos Velis.
The supernatural horror film 'Pay the Ghost' slated to be released on 23 September,.