Saudi King Abdullah Bin Abdulaziz Has Been Buried In Riyadh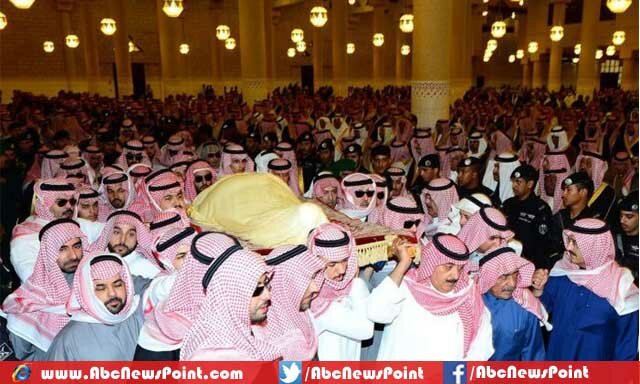 Riyadh: Saudi King Abdullah bin Abdulaziz has been buried at the public cemetery, heads of Gulf countries have joined the funeral among other leaders.
According to Saudi news agency Saudi King Abdullah bin Abdulaziz has been buried at the public cemetery in Riyadh, Bahrain's King Hamad bin Isa al-Khalifa, the emir of Qatar Sheikh Tamim Bin Hamad al-Thani and Kuwait's emir Sheikh Sabah al-Ahmad al-Sabah were there for funeral prayer.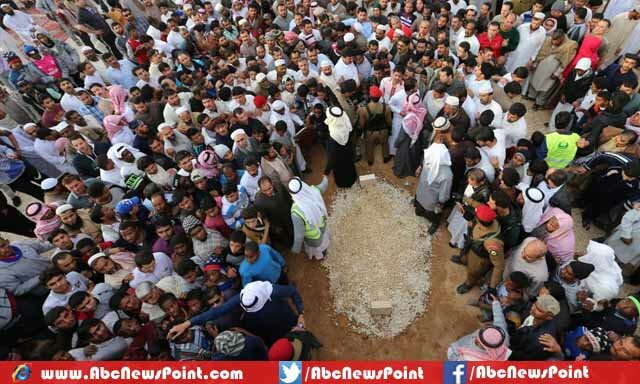 Turkish president Recep Tayyip Erdogan, Pakistani Prime Minister Nawaz Sharif and Chief Minister Shahbaz Sharif also participated in last ceremony of Saudi King while His 79-year-old half-brother, Salman, has been confirmed as the new King of Saudi Arabia.
King Abdullah had been admitted in hospital since few weeks due to lung infection and had to be given artificial respiration, but died between Thursday and Friday night.
US President Barack Obama expressed regret on the death of King Abdullah said that King Abdullah will always be remembered for their service to humanity while Palestinian President Mahmoud Abbas also expressed his condolences on the death of the royal family head.
Pakistani Prime Minister also expressed deep sorrow and regret on the death of Shah Abdullah that they was deprived of a good friend while Indian President Narendra Modi shared his feeling on Social blogging site that 'we have lost an important voice who left a lasting impact on his country, I condole his demise'.