Saudi Authorities Says Michelle Obama Image Not Blurred on TV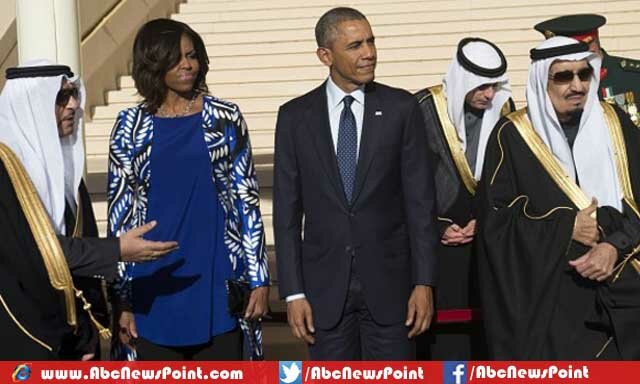 Riyadh: Saudi officials denied the blurring of Michelle Obama on media television, arrived to Saudi Arabia on death of Saudi king Shah Abdullah.
Saudi Arabia Embassy in Washington gave a statement on social blogging site twitter denying to blurring of first lady of United States Michelle Obama on State television, when reached at the airport welcomed by new Saudi King Salman.
A video posted on social media featured blurred image of Michelle Obama which has been broadcasted on Saudi television for uncovered head, which has been criticized by many people that she not wear headscarf at arrival in the Muslim country.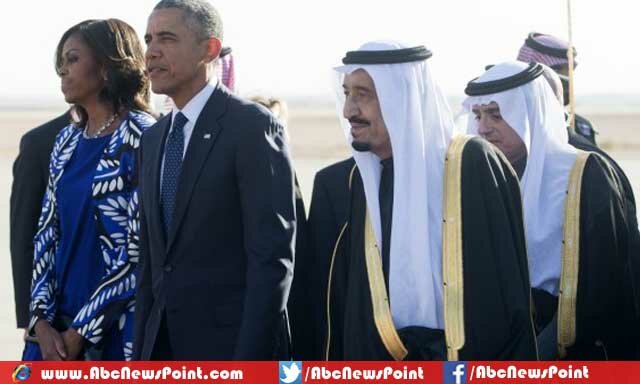 Saudi officials clearly rejected the video by tweeting that 'Report by Bloomberg View's Josh Rogin that Saudi TV "blurred" image of first lady Michelle Obama is FALSE, should check facts, not Facebook'.
American First Lady joined President Barack Obama for condolence visit after the death of Saudi King Abdullah to Riyadh following their three-day visit to India.
US President has hold meeting with the new King Salman and expressed his deep sorrow on the loss of Shah Abdullah bin Abdulaziz who has been died few days ago due to lung infection in Riyadh hospital.
Despite of official statement regarding Michelle Obama blurred image, Saudi Islamic Shariah law has been strictly implemented in the kingdom and led to hanging and beheading if violated, women are obligatory to cover their head even face when made public appearance.