Top 10 Biggest Pakistani Scandals In History Of Pakistan
Pakistan was officially become independent on 14 August 1947. Since then the problems started to arose that made Pakistan to stand on a critical juncture.
A lot of setbacks to Pakistan internationally has been given by some of the scandals that been brought in the history of this beautiful country by certain possibilities and by which Pakistan had to face a lot of consequences in the world.
Below we will discuss the top ten biggest scandals in Pakistan's history that gave Pakistan huge problems.
10. Imran Farooq Murder
MQM's former senior leader and a great politician were killed in London in 2010. It was considered as a political espionage because there were a lot a rumours that he was about to break the MQM party and will make a new rival Party.
But all in vain either those were rumours or not this man was killed brutally and without a shadow of a doubt, a great controversy lies in this case.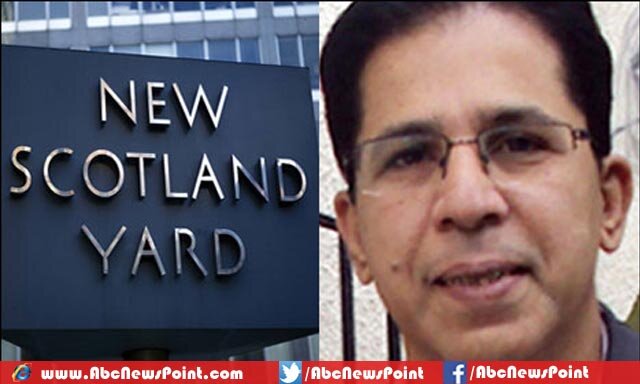 9. Shahzaib Murder Case
Shahzaid Murder Case is also a big scandal because it makes the public to engage to their televisions screen for what about to happen. He was a university student who was killed by his fellow friends on a night. After that Shahrukh Jatoi and Siraj Talpur was arrested and was become accused to murder of Shahzaib Khan.
There were sentenced deaths by the court. But the controversy lays in this point that after all the hype, Shahzaib's parents started to pardon the murderers for the sake of Allah.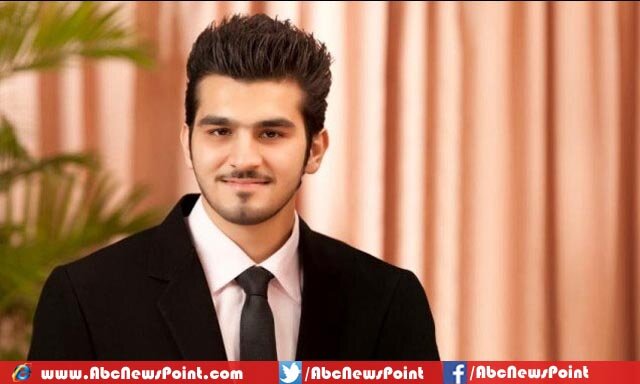 8. Cricket Spot-Fixing Scandal
It was a cricket scandal that comes up in 2010 when Pakistan was on a tour in England. Three Pakistani players Mohammad Asif, Mohammad Amir and Salman Butt were banned from cricket by the ICC.
It all happened when a bookmaker of cricket Mazhar Majeed was secretly taped by some journalists and in that tape he confessed the crimes that both bowlers will ball no balls several times and will give bad performances. Later on all three cricketers confessed their shameful behaviour.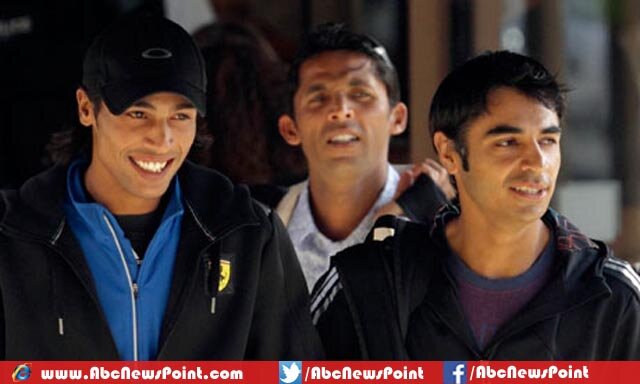 7. Rental Power Case
This is a political case that lead the government of PPP in 2013 in chaos, because the Prime Minister was founded involved in the corruption.
Raja Pervaiz Ashraf ex Prime Minister of Pakistan was the Minister of Power and Water and was given a loan by the governments budget for making new power plants which were not used for what it all was loaned. Supreme Court took suo moto and ordered to arrest the Prime Minister for illegally taking the money.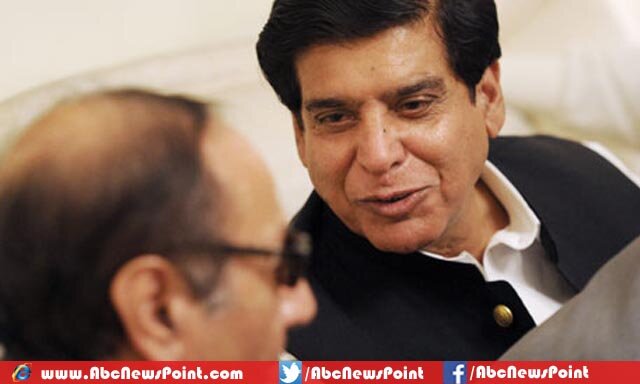 6. Raymond Davis Scandal
Raymond Davis was charged with murder of two respectable citizens of Pakistan and also keeping illegal arms in custody.
While he was charged he set free on 2011 but it gave rise to hatred among the Pakistani people that how can he be free. But for that to happen he had paid compensation of 2.4 million dollars to the families of the killed men. Which we called in our law, 'DIYAT'.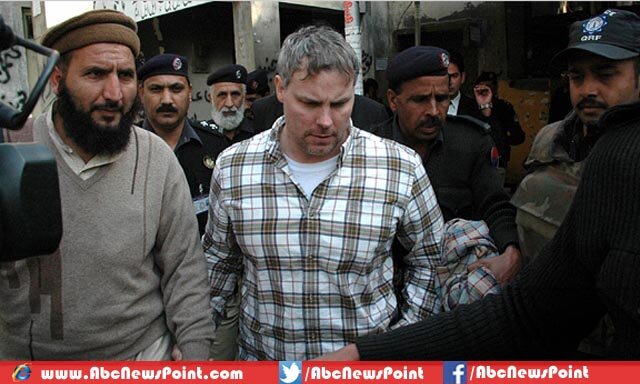 5. Axact Scandal
Axact, the Pakistan's largest software company, involved in worst cyber crime ever in the world by selling fake degrees and diplomas to international customer having fake attestation and authentication from State Department featuring signature of Secretary of State John Kerry.
Axact has gigantic education empire of online study but these are for to grab international customer using marketing techniques showing number of universities on the internet offering degrees in almost every discipline, the hundreds of universities and high schools are on internet which seems to be real but actually fake.
Pakistan authorities have started investigation against Axact and Federal Investigation Agency (FIA) has reportedly seal two offices held in Karachi and arrested shoaib shaikh(CEO) of Axact and around 45 people including staff and employees while most of office infrastructure like Laptops, computers, mass storage devices and important documents has been taken into custody until inquiry would be concluded.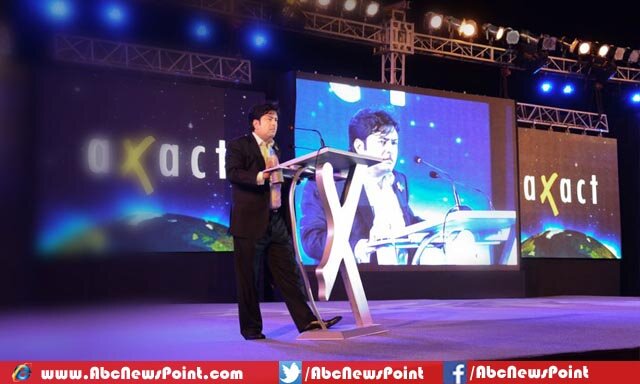 4. Abbottabad Operation
Abbottabad Operation will go down in history as a success to USA armed forces but a failure for Pakistani armed forces.
Cut the long story short US become successful to finally get their revenge over the most wanted man by them Osama Bin Laden by killing him in abbottabad. It create more unrest for Pakistan as the fundamentalist Taliban parties began to hurt Pakistan for not stopping the operation.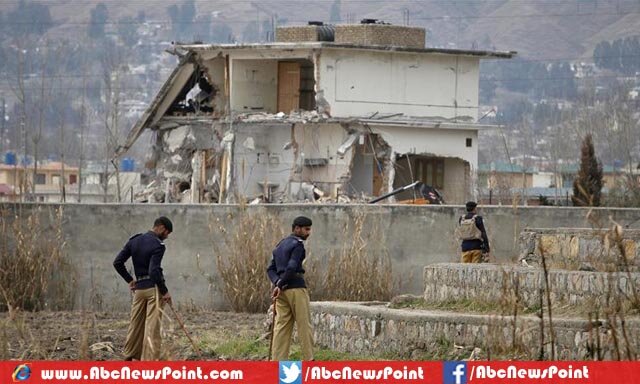 3. Aafia Siddiqui Case
Aafia Siddiqui is a citizen of Pakistan who was studying in USA. Basically she went to USA for higher studies and achieved her goal in 2001 when he passed the PhD and finally become a doctor.
Once she come back to her homeland in 2003, same year she was put in the wanted list by the FBI because of an accusation that she had relationship with AL-Qaida and the militant troops in Afghanistan and on the same page is making chemical bombs for them. All this scandal lead to great number of controversy and after a long trial in US she was sentenced for life imprisonment.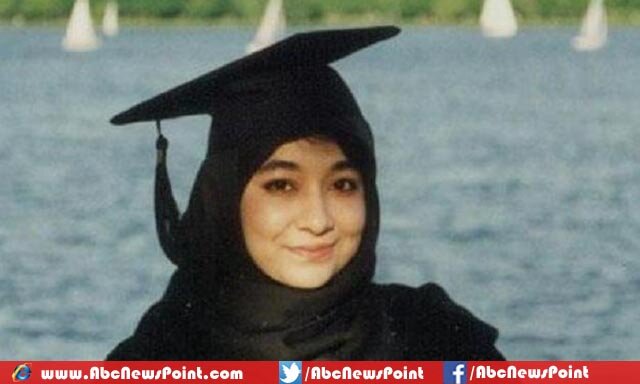 2. Lal Masjid Operation
Lal Masjid Operation was a confrontation among the General Musharraf's government and the Islamic fundamentalists in July 2007. It gives rise to a great deal of problems for the democracy of Pakistan and its image in the world.
This scandal was a simple one, the fundamentalists in the lal Masjid and the Madrassa Hafsa was doing some illegal things which the government should not permit like carrying of arms, training of students in arms etc. So it was a big step took by General Musharraf but all in vain. IT caused more problems than solving.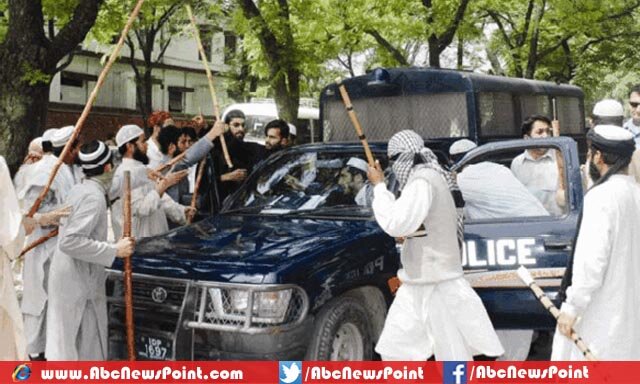 1. Memogate Scandal
Memogate Scandal is probably the biggest scandal in Pakistan to date because it has given rise to a great number of controversies and brought Pakistan to a place where it had to take decisions very carefully for keeping their good relations with countries of the world.
All this was started when A Pakistani Diplomatic envoy in USA Hussain Haqqani secretly sent a letter to the High Command (establishment) of USA. It all gets interesting when it was revealed that he also was responsible for given secretly, unlawfully visas to the American CIA agents and other intelligence groups like Raymond Davis.