US Secretary Of State to Arrive Pakistan Today At Two Day-Visit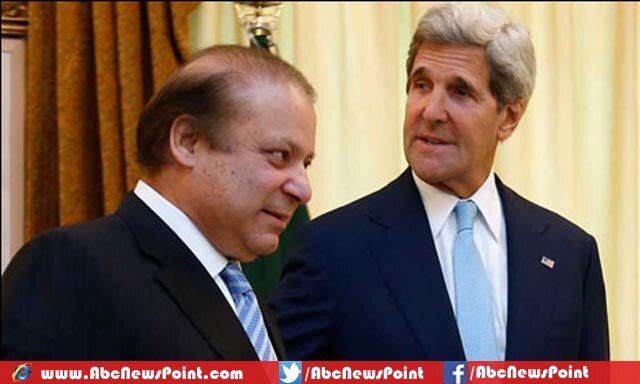 Islamabad: US Secretary of State John Kerry will arrive in Pakistan today on 2-day visit during which he will meet PM and attend Pak-US strategic dialogue.
According to Pakistani media US Secretary of State John Kerry will reach Pakistan today on 2-days visit, he will hold meeting with Prime Minister Mian Muhammad Nawaz Sharif and Advisor on Foreign Affairs and National Security Sartaj Aziz while Kerry also attend Pak-US strategic dialogue.
Authorities reported that John Kerry will arrive on today evening, will meet the PM and likely attend the dinner from Pakistani Prime Minister in the Capital, Islamabad.
On the next day, US Secretary will attend Pakistan-US strategic dialogue during which he hold talks on working groups including several working groups on energy, counter-terrorism and trade and economic cooperation to improve the bilateral relations of Pakistan and United States.
Officials stated that Kerry will may also met with COAS General Raheel Sharif and discuss the ongoing security situation in Pakistan following Peshawar massacre in which Taliban militants stormed the Army school and killed 149 including more than 130 children.
It is likely that John Kerry will visit the army school Peshawar to show the solidarity of US for Pakistan, however, Pak-India intense gunfire and bombing at working boundary also part of discussion, sources reported.