WhatsApp hits a billion users
WhatsApp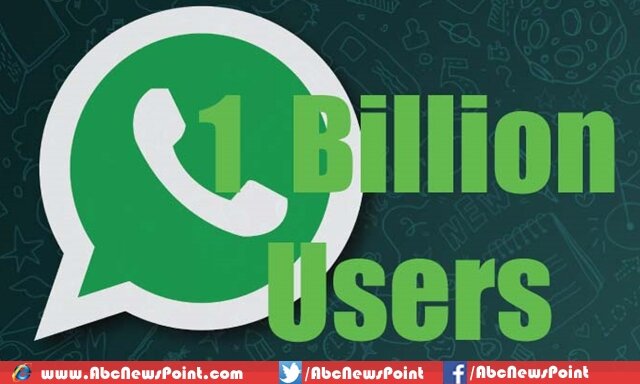 On Monday WhatsApp announces on it blog that their app has reached an outstanding milestone of one billion users.
WhatsApp messenger is the most famous messaging app among people around the globe. It also allows sharing pictures, video files, audio files and location.
WhatsApp was acquired by Facebook Inc in February and since then the users of WhatsApp have been doubled.
The news of touching one billions users caught the eye when CEO of Facebook and WhatsApp Mark Zuckerberg was on the "Alphabet's quarterly earning call" with analysts. On the same call CEO of Google Sundar Pichai said that Gmail has also accomplished one billion users.
For WhatsApp this achievement is very great because of the competitive apps. Although WhatsApp now is not earning form the app as it is now free for everyone from this month onwards. Previously WhatsApp was free for one year and after that $1 was charged for a year per user, now it's totally free officially. Mark Zuckerberg is thinking of making money with the help of discussions between businesses to users which is also called "Business to Consumer (B2C)" for example banks and account holder, airlines and passenger.
As of now after completing the billion milestones it means that every one in seven persons on this planet use WhatsApp, defeating Facebook messenger which is on second place with 800 million users active till now.
Soon just after when WhatsApp announces free usage of the app, the news of its users touching 1 billion was announced. It also means that WhatsApp has gained 100 million users from September till now as it was announced in September that there were 900 million, all active users!
According to "Wired Magazine" there were 990 million active users last week and in a time of just 2 weeks WhatsApp has added 10 million more users, which is certainly very remarkable.