Colombia Landslide Kills At Least 50, Dozens Injured
Salgar: A massive landslide has hit northwest Colombia town led to killing of more than 50 people while dozens of were injured when mud and water buried a large area of town.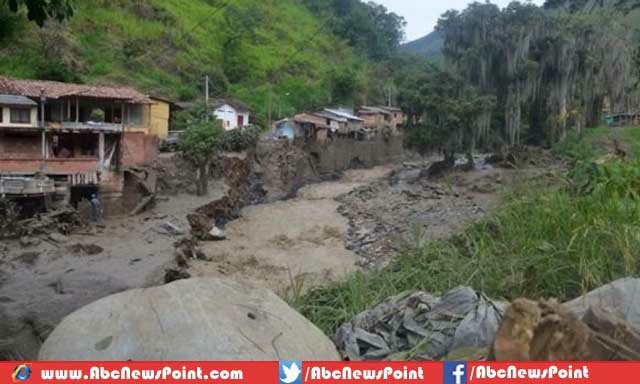 According to latest news a massive landslide carrying heavy mud and water hit the Salgar town of northwestern Colombia in which nearly 56 people were killed and more than 35 were injured while search of unknown number of missing people is continue in the town.
Authorities reported that most of residents were sleeping at that time when landslide hit municipality of Salgar on Monday around 3am which buried a large area of town with mud and debris, the heavy mud has destroyed everything in its path including homes and other infrastructure.
Local media channels have broadcasted the footage of landslide in which homes and streets are covered with mud and debris while people are digging through hands and sticks searching for survivors with rescue teams as several are still missing.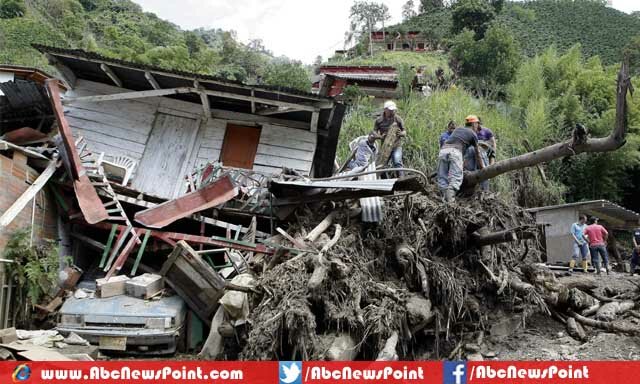 Salgar Mayor Olga Osorio has stated that there is nothing which left safe, the rush of water and mud devastated everything that comes to its path, and the Santa Margarita town has been totally wiped out from world map.
President Juan Manuel Santos has visited the affected area and met with local officials stated that no one can bring deceased back to us, that is something we deeply regret, but we have to move through this disaster and look to future with courage and potency.
Colombian president declared public emergency announced that victims would be paid while promised for rebuilt of houses and other infrastructural improvements to try to prevent such disasters.
Media reported that town Santa Margarita was highly affected from landslide, left the electricity, gas and water because of damage to an access road and a bridge that connects it to rest of Salgar municipality.