Donald Trump says he will get Apple to 'start building their damn computers and things' in the US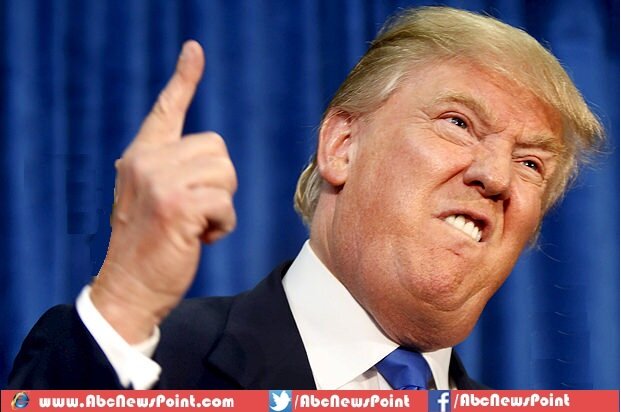 In 2011 Steve Jobs said to President Barack Obama at a high-power Silicon Valley dinner that "those jobs are not returning to US." But Donald Trump who is the candidate of presidency of US, an emotionally disturbed billionaire thinks that he will bring them back in US.
On 18 January while speaking at Liberty University, Lynchburg, Virginia, United States he said about Apple's overseas manufacturing and claimed that he will bring those jobs back to US when he will become president. He said "We have such wonderful people in this country: elegant, intelligent, lively, they are amazing,"
"I was saying that make America great nation again, and I really think we can say, and I really trust this, we are going to get a hold things coming… we're going to get Apple to start building their damn computers and things in this country, despite of in other countries."
Trump feels like he is the RULER OF THE EARTH but in reality he is nothing until now, it's just his fantasy in which he thinks that he will bring all the world leaders at one place and he will make them to agree on his terms which is ridiculous.
In Trump's last presidential elections in 2012 he said to Fox news that it would be "a great thing" for Tim Cook who is the CEO of Apple to construct the plants in United States. "Maybe the incentive's not there, but when 100-percent of Apple's products, or virtually 100-percent, are made outside of this country, it's pretty sad," he said.
"Wouldn't it be excellent if Apple truly made these products in the United States?"
Donald Trump said at a press conference in December while promoting his book, Crippled America. "We should do it. And that is one of my actual dreams for my country."
Bringing manufacturing jobs of Apple back in US could be possible as in 2013 Apple brought Mac assembling back to US. But reality is that, Apple's supply chain is spread all over the world and Apple's dependence on that international supply is vital because of their profits. Apple at this time is not only a supplier to US but to the whole world as well and as for Trump, these words are not going to impact anything because they are just words, and because of these words Apple will not sacrifice their profits just to fulfill Trump's wish, not even President Barack Obama was able to convince Steve Jobs to bring back Apple to United States of America.
Trump thinks after becoming the president he will be the King of America and he could anything to anyone he wishes. But in reality this is only his infatuations.
Apple is one of the most leading companies of the world, so how could someone transfer such great organization from one country to other only to honor its wish. Trump would have been a billionaire but to its own extent, he doesn't own the world, he is just a candidate for the presidency of United Sates.