Flashback: Kim Kardashian Shares Photo with President Obama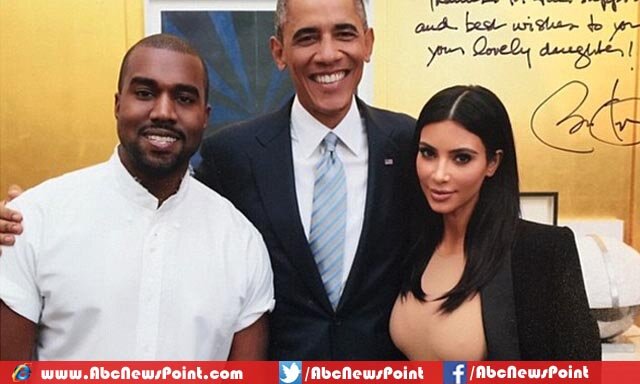 New York: Kim Kardashian has shared some flashbacks on instagram account, posing with President Barack Obama with Kanye West.
The American reality star Kim Kardashian has shared some flashbacks photos posing with Barack Obama along with her husband Kanye West, the star has posted the photo taken from an earlier meeting with Barack Obama with signature that 'thanks for the support and best wishes to you [and] your lovely daughter! Barack Obama'.
The 34-year-old celebrity can be seen wearing skin color top with black overcoat while the husband Kanye West has wore white half-sleeve shirt, also posted another photo with fans at her instagram account on Friday.
US President Obama has been standing in between the couple, who were married for six months at the time, teamed up with formal dark blue suit and button down shirt along with blue and white tie, posed simile face during caption.
The photo is believed to be taken on meeting of last year just few days ago from Election Day as the 21-time Grammy Award winner shared his excitement about the meeting on twitter that 'Me and my wife met with President Obama two weeks ago, I am supporting the democratic ticket in these midterms.'