India Prime Minister Narendra Modi Appoints a Minister of Yoga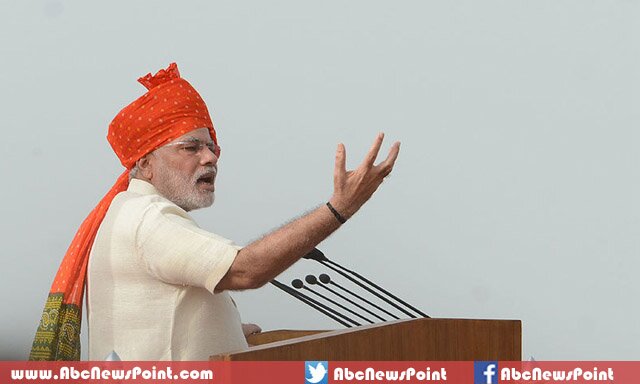 NEW DELHI – Indian Prime Minister Narendra Modi has appointed a Minister of yoga to revive this ancient discipline, as part of a major cabinet reshuffle aimed at accelerating reforms after coming to power in May.
Modi, strict vegetarian and avid follower of the yoga practice that day, a Sunday evening appointed Minister for medicines and traditional practices such as Ayurveda, Yoga, Unani, Siddha and Homeopathy (Aayush).
Hindu nationalist leader had asked the UN in September to consider the establishment of a global day of yoga. During his visit to the United States, he praised the traditional Indian discipline with Barack Obama.
Speaker Sunday at a World Congress ayurdeva, traditional medicine practiced in India, Modi said that "yoga has gained worldwide recognition for those who want to live without stress and choose to have a holistic approach to health" .
The ayurdeva be able to achieve similar recognition "if it is presented correctly as a way of life," said the Indian Prime Minister.
Before the General Assembly of the UN in September, he felt that yoga "gave you the sense of unity between the self, the world and nature."
This new full ministerial portfolio will be occupied by the former Minister of Tourism, Shripad Yesso Naik.
More broadly, Modi announced Sunday night the portfolios of new ministers and 21 secretaries of state, especially with the appointment of a defense minister, Manohar Parrikar, to alleviate Arun Jaitley task, who combined the post with that of Finance.
The Modi government now has four new ministers and 17 new secretaries of state, bringing to 66 the executive members, including the Prime Minister.
Parrikar will have the difficult task of leading the modernization of the Indian Army, and in particular to conduct negotiations for the acquisition of 126 combat aircraft Rafale of French Dassault, which began in January 2012 and extended regularly since.
The new minister has a reputation for probity inherited from his work at the head of the executive of the state of Goa, a plus when many defense contracts were blocked by suspicions of corruption in the previous government Indian Congress Party.
Among other appointments, the Ministry of Railways, which is crucial given the tens of millions of Indians who use the rail every day and suffers from poor infrastructure, has been awarded to Suresh Prabhu.
The leader of the Hindu nationalist Shiv Sena party regional joined the Bharatiya Janata Party (BJP) Modi just before the swearing Sunday.