Kangana Ranaut Wins National Film Award For Queen Role
Bollywood's multifaceted actress Kangana Ranaut, who has rocked on big screens with her performance in "Queen" and received so much acclaimed for innocent girl role, sacked National Film Award for this act.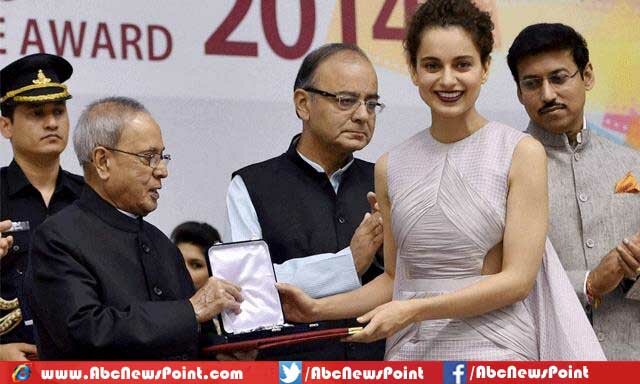 Kangana didn't expected that "Queen" will be blockbuster venture but after release this film, highly acclaimed for her tremendous performance which has made recognition of her.
Kangana considered fashionate lady in India as she loves to be beautify in new look and hence became iconic celebrity for others who want to fashion models, has all set to celebrate this award celebration in Mumbai.
The 28-year-old versatile actress received award by President Pranab Mukherjee at twinkling ceremony of the 62nd National Film Awards. Before that she bagged Best Supporting Actress award for her role in Madhur Bhandarkar's 'Fashion' and this one is second achievement for her.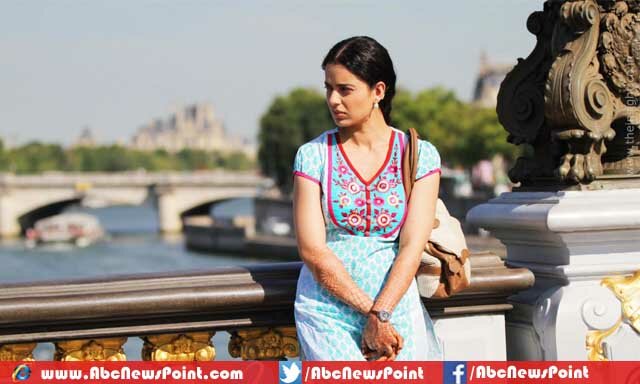 Glamorous Kangana described after bagging award by talking to reporters, "That was supporting actress and this is Best Actress. 'Queen' has also got another award. So, we will have a big celebration party in Mumbai,"
The gorgeous celebrity has bagged Filmfare Award for, Atardust Award and National Film Award for best actress category for her Queen's role as well also four other awards for her role in Fashion movie.
She joined stage of twinkling ceremony of the 62nd National Film Awards to receive her award and for this beautified herself with a body-hugging gown in pastel shade with a long flowing cape and appeared most stylish lady at night.
She donned up her pulpy lips with a dark lip color and tied her raven-black curly locks with a bun.