People Believes Caitlyn Jenner and Jessica Lange Twinning, Lange Reaction
O my God, Caitlyn Jenner's Vanity Fair cover rocked on internet and everyone making noise that she look almost like legendary actress Jessica Lange.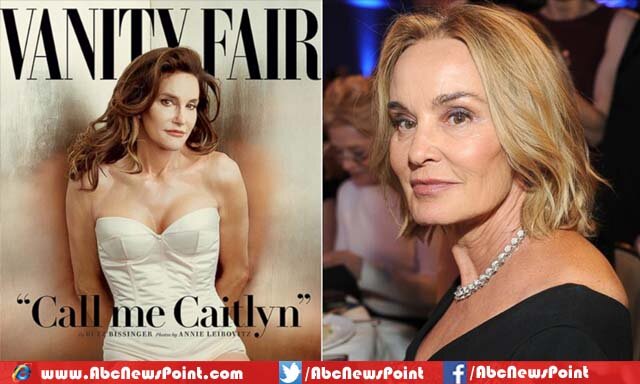 The pictorial was done by America's renowned photographer Annie Leibovitz on Monday, was first appearance of William Bruce Jenner who turned Caitlyn Jenner by changing her gender but the bizarre thing is that Caitlyn looks like same American Horror Story's actress Jessica.
Some people never know that Caitlyn was the former Olympic gold-medalist in decathlon, when she was Bruce Jenner. Caitlyn better known for her role as the household patriarch on America's well-known reality TV show on 'Keeping Up With The Kardashian'.
The social networking sites are lifting up the Caitlyn's cover pose by teaming up with 66-year-old by posting comment both look like same and are they twinning? And some other.
Not only this, after this release of cover photo, it is considered that 65-year-old Caitlyn and Jessica's names are appearing in top trending topics on Twitter.
After getting photo on internet, Jessica first shocked and when asked about her review about it on Monday, described to her what 'trending' on Twitter means and why she's being stated, "That's so wonderful. Well now I'm going to have to look for that picture."
By addressing to the The DailyBeast's reporters during interview, described about reports about news of her trending on Twitter.
In the response told, "What does that mean?" and also confessed by saying— didn't know who posted the stuff on internet and don't have idea about it.
Bruce Jenner tied the knot with American television's hottest personality Kris Jenner in 1991 and ended the relation in this year—- Caitlyn has three children as son Brody Jenner, daughters Kendall and Kylie.
The Twitter owners explained that about more than a million tweets have been carrying out on cover photo of Caitlyn teamed up with Jessica as it posted. Caitlyn felt great joy and rest on her self-liberation.