Kim Kardashian Gets Back to her Old Routine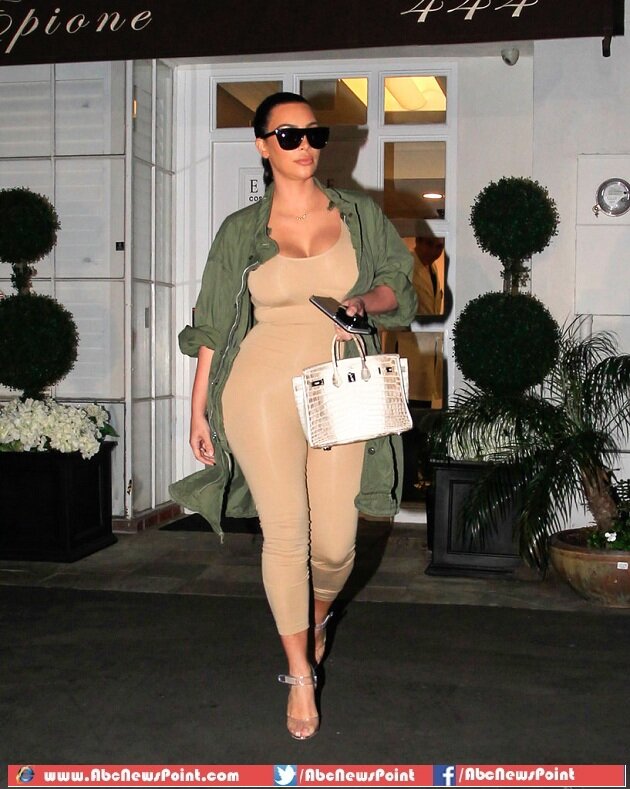 Kim Kardashian Gets Back
The American actresses Kim Kardashian appear into the news after a very long time. She is been out of the screen for last few months because of her pregnancy. After giving birth to her son whom she named Saint West in December, the actress show off her imposing postbaby body when she comes out for an outing on Wednesday in Loss Angles. The American reality television star and celebrity put her famous curves on display by wearing the body fitted leotard and green military jacket. The actress looking gorgeous wearing the black glasses and carry handbag and cell phone in her left hand and give the impression that as she ignoring the surroundings.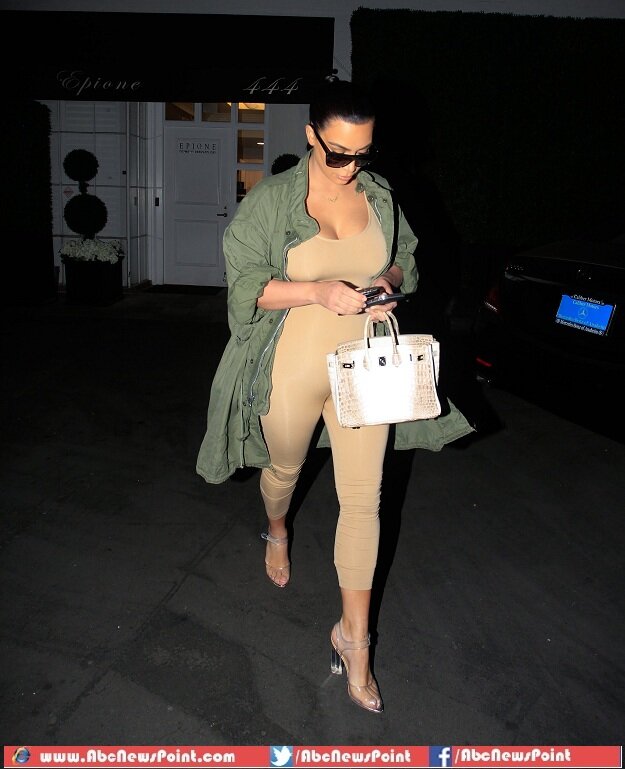 The mother of two children's has certainly full of hands for the last few months and supporting her husband Kayne West at his show in the New York Fashion Week. The Kardashian family showed up with the full force at the event with the all core members of the family. By giving an interview to the Editorialist the actress say having 2 kids is really hard. She also said it's been almost for three years since the North (her elder son) entered the world but after the birth of Saint in December its really seems to have thrown the reality star for a loop.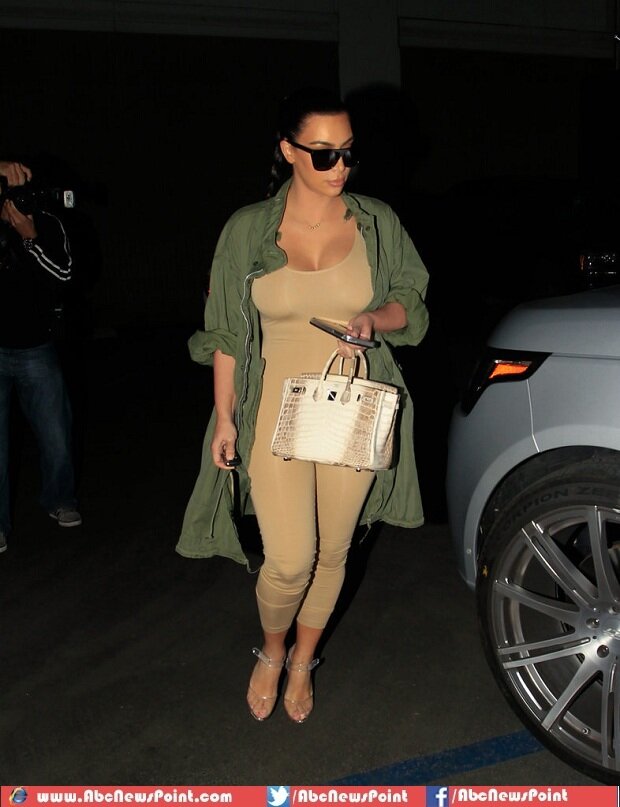 She also sharing the first photo her second son Saint West on Monday which is also the birthday of his dad and she wish he was here to meet his grandchildren. Although she remains out of the picture for the last few months due of her pregnancy but truly she reported to the highest paid television actress in as her total earning exceeding US $ of 53 million.