Samsung Galaxy Note 5 Release Date and Expected Features, Is it good to buy Note 4 or wait for Note 5?
After the release of Galaxy S6 and 6S Edge, people are never taking so much interest in release of forthcoming South Korean machine Samsung Galaxy Note 5 which to roll out in August month, creators never announced release date yet.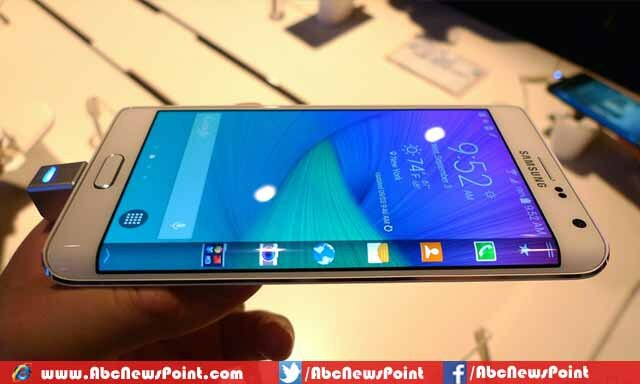 Some reports made noise that S. Korean to launch it in September while rolling out Note 4 but these were just speculations and now expected to be seen in August. Fans of S. Korean's machines has been waiting for unveiling of Note 5 but something went wrong as they are taking interest in Note 4 which fulfilled their demands.
However, forthcoming Samsung Galaxy Note 5 is expected to be most-wanted device for users because it powered by some unique mind-blowing features.
But, Samsung fans look so confuse because they are confused as should they buy Note 4 or should wait for Note 5 but some of them has bought Note 4, though who can wait forthcoming gadget so they must save their money for Note 5 which set all to blast in smartphones market with bundle of specifications and features.
Galaxy Note 4 powered by a 5.7-inch display with 1440 x 2560 pixels (515 ppi pixel density), which is being considering best screen resolution ever.
S. Korean fixed Qualcomm Snapdragon 805 that runs on Android 4.4.4 KitKat (upgradable to Android 5.0 Lollipop) and houses 16MP main camera with optical image stabilization and also discovered a 3.7MP front snapper.
The device comes out with 32 GB internal memory with microSD up to 128 GB and 3 GB RAM, and Li-Ion 3220 mAh battery.
South Koreans are examining tolerance level of their fans who dying to see future device the Galaxy Note 5 as they delaying its rollout date.
If reports are to be believed, Exynos 7420 SoC wouldn't be in Note 5 which currently was discovered in Galaxy S6.
Let see what would be in Note 5 and what wouldn't be.