Shahid Kapoor Wedding With Mira Rajput, Wedding Pics And Rumors Ended Here
Finally, Shahid Kapoor gained his destination as tied the knot with gorgeous fiancée Mira Rajput on 7 July at a farm house on the suburbs of the capital New Delhi.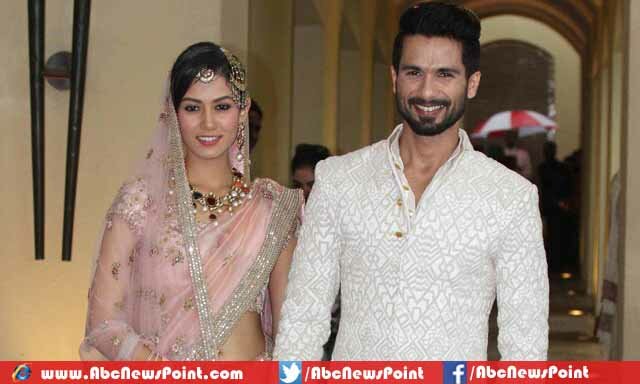 The 34-year-old actor and his beautiful wife enjoyed a lot their splendor wedding ceremony, in which only close relatives and some close friends were invited.
Now, couple has gained wedding license calling husband and wife in a Gurudwara wedding, where Shahid and Mira beautified them with simple dresses.
Also see:
Shahid Kapoor Latest Wedding Pictures
Kommal D Seth, who an Indian director, creative & strategy and media person took Twitter to post Shahid and Mira's newlyweds' photograph during the colorful ceremony.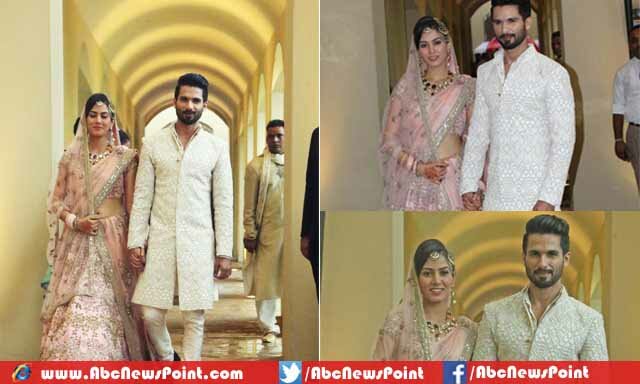 Glamorous bridal was seen wearing green and pink salwar-kurta as well completing her look with beautified dupatta which she wrapped around her head, while groom decorated himself with a white kurta-pyjama and a safa (turban). Mira's maang tikka was making her as queen which she fixed on her forehead.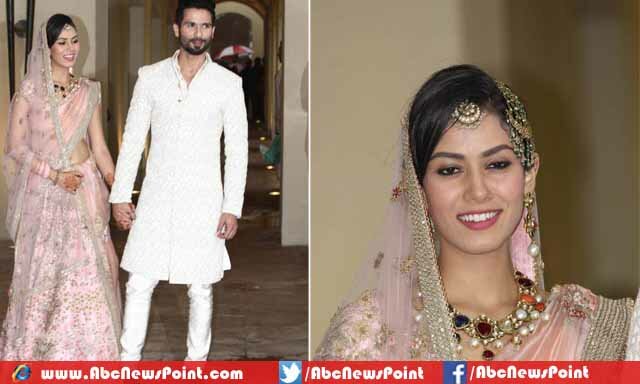 About 21-year-old Mira didn't do so much make-up while applied light make-up on her beautiful face.
Shahid has received some awards for her role in Indian crime-drama-film Haider, didn't interfere in preparation and everything left on his family members, hence over 30 their friends and other close relatives were invited in this ceremony, in which both families and guest enjoyed a lot their traditions.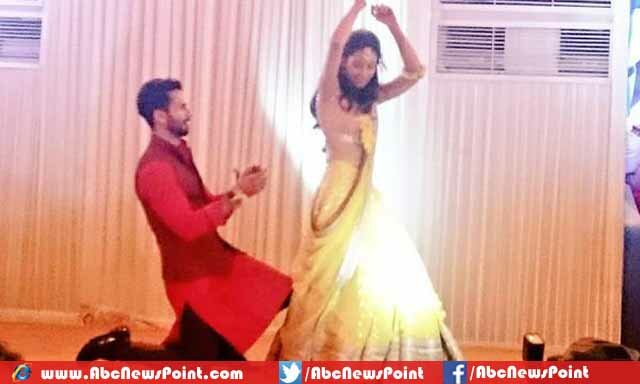 It reportedly said in reports that where the ceremony was held, tight security performed their duties honestly as strictly asked them to take care well, even barricades were also seen on the road close to the bungalow.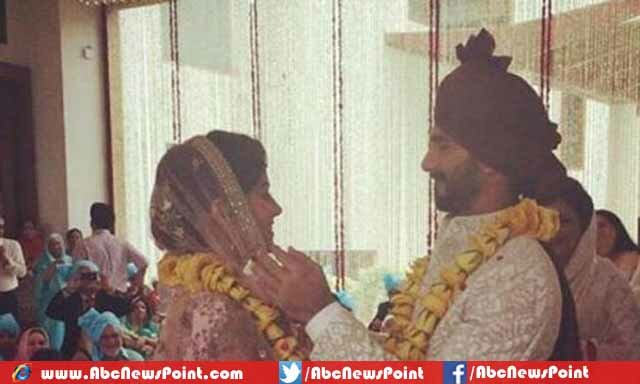 The both families don't want compromise over it because their dearest relatives gathered here there and didn't want any inconvenience or trouble at memorable and precious moment.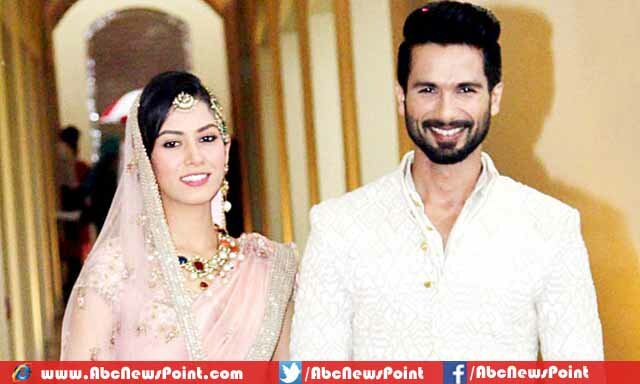 After fulfilling customs, Shahid and Mira enjoyed lunch with family members as well talked with Guru from the Radha Soami Satsang Beas and wedding ceremony ended at about 1.00pm.