Syrian Government Air Strikes On Marketplace Kill At Least 110 People Hundreds Of Wounded
Syrian government forces stormed a marketplace in the rebel-held town of Douma on Sunday, in the result— the death toll has been exceeded over 109, while more than 300 hundred people wounded, UK-based Syrian Observatory for Human Rights reported.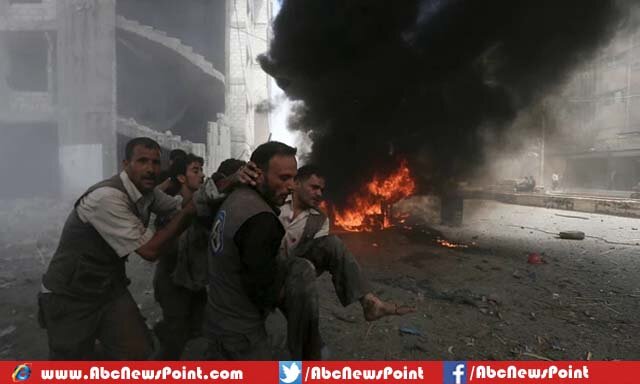 Syria's security forces suddenly launched severest airstrikes on a market place, which considers main one in Douma city, the severest bombing shot dead reportedly over 109 people.
The targeted market place is considered one of the busiest shopping center at the town, a huge crowd daily visits the location to buy and sell their required goods.
The security forces of the country has rained airstrikes also previous Wednesday, which killed about 27 people and it occurred second time at the same market place.
The officials has been reporting that more than 300 people, in which children, women, and other who were in market place wounded badly, most of them appear to be in critical condition, reason why the death toll may high in next hours as increasing after every 30 minutes.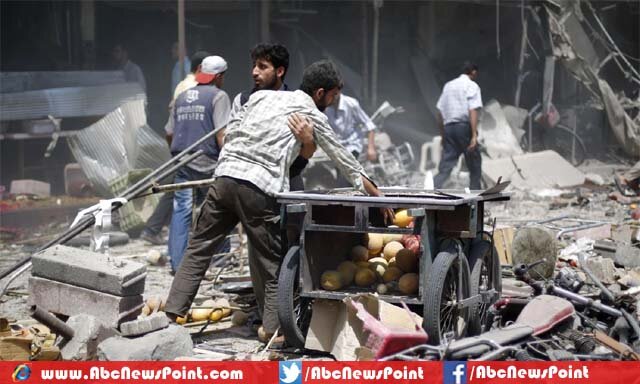 The sudden rain of airstrikes raised stampede in market place, sound of screaming, painful voices was being heard at the scene, according to civilians' statement.
One of the locals captured the moment in his camera eye and surfaced it on internet, in which it appears to be an intersection strewn with debris and twisted metal.
The video also demonstrating that fronts of buildings that placed close to the targeted location badly destroyed in the result of heavy bombings, while it also reportedly said that airstrikes overturned vehicles and crushed the many things.
After the unexpected bombing, a wave of fear emerged in Douma as well as other nearest locations and people also appear to be angry as they didn't expect for these kinds of actions from government forces.