Top 10 Most Commonly Asked Job Interview Questions
It is quite interesting and exciting discussion to talk about most commonly asked questions in interview or most frequently asked question when you go for an interview.
Well, if you are going for you first interview then it is absolute that you feel stress and tension about it that what question should be asked from you, how they configure the personality and educations, what are their requirements of hiring new employees etc.
But we suggest you that you, either fresh or experienced, can make best interview by reading the articles because in this we have discussed top commonly asked questions and put the best answers which can be responded following the situation.
Beyond all these the thing matters most for interview is your personality, dressing, communications and last but not the least confidence which can be achieved only by relaxing mind and satisfaction that you are able for the job and can make it easily. Here we have listed top frequently asked questions for you.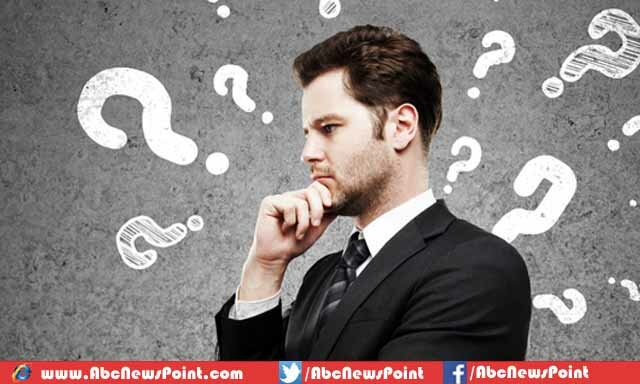 10: What questions do you have for me?
It is one of most important question which has been often asked to interviewees and many of them aren't prepared for it. It is quite confusing situation for most of fresh people when interviewers go with a question that you have any question from me?
The best way to respond this is that you have planned some questions in your mind before going to interview and if you didn't have any then asked about confusion you have about the salary, promotion, training period, job posting date and location.
9: What do you know about our company so far?
It is first priority of getting any knowledge about interview and preparing the interview that you have information about organization in which you have been called for interview.
The Company information might include history, management style, hierarchy, market value, founder, CEO; even collect possible information about the current situation company is dealing with like its products, new launchings, latest trends, mergers and acquisition. This is one of most important and frequently asked question because interviewers must prefer those who know about their company in well manner.
8: What salary range are you looking for?
It is also a difficult question to respond which have been often asked from the interviewees to know about their market information and current job value.
The fresh candidate prefers to answer this question not in figures but saying that which company worth against my job it would be enough for me or the amount that I can easily meet my expenses. The answer of experience candidates might be in figures but they have to know about the current paying of the company and within that limit they can respond whichever think best according to situation.
7: Why do you want this job?
This is another most relevant question which has been mostly asked to every person goes for interview because company or panel want to know about the things forced you to get this job.
There are several answers of above question can be made but most relevant and fine answer is to go with the company in which you are interviewing like if are in industrial sector than emphasize on that you have abilities to establish companies name and though that it will be the best option for implementing knowledge and skills you have to make a better future for company as well as your own.
6: Why did you leave your last job?
Fresh candidates didn't focus because this is the question which has been asked from only experienced candidates who are going to leave their previous one if hired. The answer should varied like it is bored to work with that organization, unsatisfied from the employer but with logical reason, no growth in that industry, job wasn't challenging, lazy environment and want continuous upgrading in life.
There answers should be better reason to leave the last job otherwise if any of reason you thought to be good enough can be answered.
5: Tell me about yourself?
Well, some people have lot of share about them and didn't have enough time to explain everything in very short span of time so it is better to tell key points to the interviewers which could be start from personal introduction, moved to personal interest which can be quickly transitioned to professional life.
The name, education, city could be introductory then gaming, social and personal hobbies and finally focused on the professional expertise, achievements and skill can be explained. Be aware that this question matter most and one of most commonly asked question in interviews which cannot be ignored.
4: What are your goals for the future?
Before going for an interview you are very clear about you future goals because this question has been often asked during interviews and most of people just don't know about what they want to achieve in future.
The answer should be very careful which resembles the company goals in which you go for interview like these it can be answered that my long term goal is to be a corporate banker if you are going for banking interview or named myself in top level management if interviewing for manager or administration job.
3: Why should we hire you?
The interviewer wants to know how you stand out among other applicants so be focus on one or two qualities you possess that might be unique, or more difficult to find in others which might became the reason of your selection.
Here the point is that be relevant with job when telling about the uniqueness because focusing on job requirements can help of better understating. Interviewers seeks the best options for companies so be enough good that no one reach the commitment you have with the job to lock to position for you.
2: What is your greatest strength?
This is one most commonly asked question or can be stated as the most predictable and expected question in an interview which many of applicants didn't know about them that what are their strengths for giving business corporation height.
The strengths are the thing which naturally a person posses or learn from the field after working with different companies but applicable and appropriate strengths could be beneficial. These could be strong work ethic, meet deadlines, smart worker, flexible, abilities to resolve issues etc.
1: What is your greatest weakness?
The interviewers didn't know what to answer question that what is your greatest weaknesses because it can directly washed them out from the applicant list if answered about some serious weakness which have great relation with job descriptions.
These questions can be answered in two ways, first one is that tell them weakness irrelevant to work like if you for financial operation job you can talk about that I'm not social person which has no effect on the job, second method is that to answer weakness which turned into strengths like you take stress of meeting deadlines, want to work within schedule, unable to take quick decision but after considering all possible solutions.