Top Ten Most Expensive Clothing Brands In the World
Most of the natives look for wears to be stylish and elegant follows top celebrities to for their clothing which may costs them highly but to most people cost does not matter against the quality, beauty, style and durability of purchase as they only search the finest things for themselves.
There are various brands available in market offering the wide range of human accessories including clothes and footwear that provides absolutely graceful products which touches the height of excellence. The top 10 most expensive clothing brands are listed below for you to choose best for yourself.
10: Fendi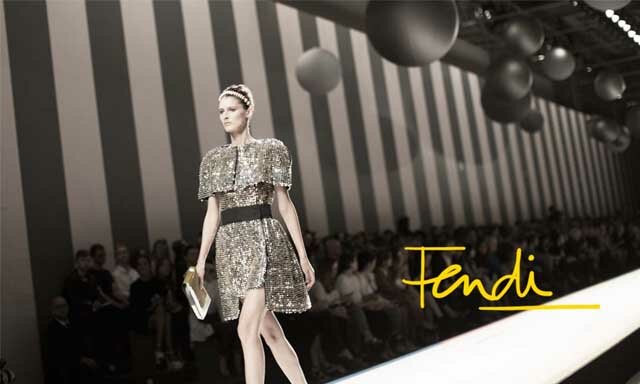 The house of Fendi was launched by Edoardo and Adele Fendi in 1925 which deals in fur, ready-to-wear, shoes, leather goods, eyewear, fragrances, and accessories. The brand is now owned by LVMH with Karl Lagerfeld has operations in New York, Paris, Milan and Dubai.
The products of Fendi has been most expensive among other specialized in clothing and women handbags, having 300 million equity and revenue up to 800 million dollar it is also leading brand in fashion industry.
9: Guess
American upscale clothing brand Guess, GUESS was established in 1981 by the Marciano brothers, specialized markets other fashion accessories besides clothes, such as jewelry, watches, and perfumes.
The brand has net revenue is approximately $1.19 billion, offers world's most expensive clothes with women jeans, located in Los Angeles. Guess became a symbol of a young, sexy and daring lifestyle, throughout the decades that invited people to dream with its iconic and enduring advertising campaigns.
8: Valentino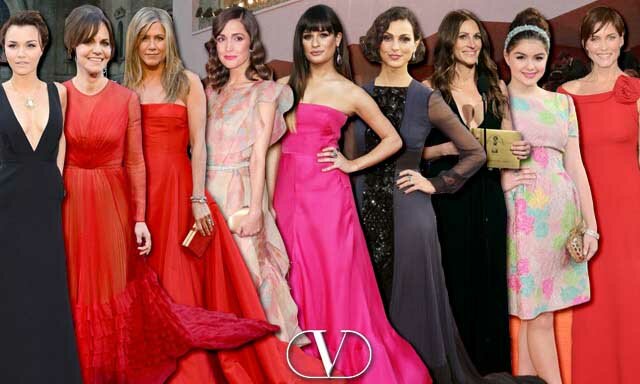 Founded by Valentino Garavani the clothing company Valentino SpA is launched in 1959, offers a variety of collections that contain of exclusive items entirely handcrafted in the esteemed Roman atelier, where a team of about 40 dressmakers is completely devoted to handcrafting precious confections.
Valentino SpA is named in the top expensive clothing brands in the world which has outlets in New York City,Atlanta, Beverly Hills, Boston, Las Vegas, Palm Beach and other locations in North American.
7: Dior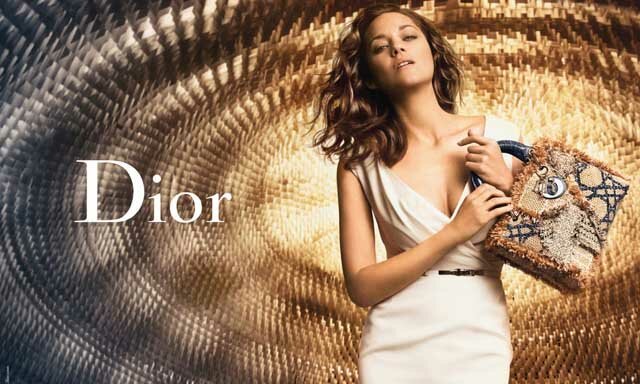 Dior is a French luxury goods company headed by businessman Bernard Arnault which has more than 85,000 employees which deals in fashion accessories, ready-to-wear, jewelry, footwear, timepieces, fragrance, make-up, leather goods, and skincare products besides of exclusive collection of outfits.
Dior is among the top expensive clothing brands in the world and top rated brand in fashion industry, has more than 200 locations all over world including Asia countries, Europe, Middle East and North American states.
6: Versace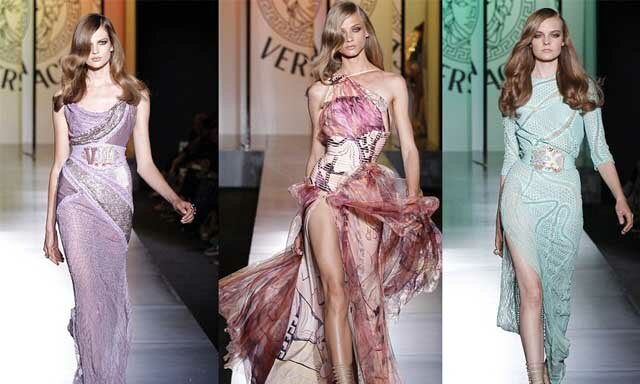 The Italian fashion company Versace was first launched in Milan's Via della Spiga in 1978 has gained popularity due to the Black Versace dress of Elizabeth Hurley.
The green Versace dress worn by Jennifer Lopez at the 42nd Annual Grammy Awards has been voted as the fifth most iconic dress of all time, added it in the list of most expensive clothing brands in the world. Having workforce up to 500 Versace has more than 80 boutiques executing elite clothes worldwide.
5: Armani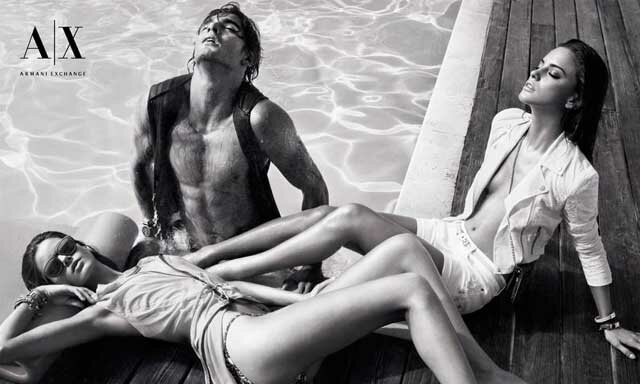 Giorgio Armani has founded the present leading fashion brand Armani, known in the market with Giorgio Armani, Emporio Armani, Armani Collezioni, Armani Exchange, Armani Junior and others.
The one of most expensive clothing brands in the world has net revenue is more than $3 billion following its outlets all over world including Frankfurt, Amman, Bahrain, Miami, Amsterdam, Chicago, Paris, Los Angeles, Kuala Lumpur, Milan, Tel Aviv, Sydney, Dubai, Bangkok, Singapore, Melbourne, New York, Mumbai, Manila and San Francisco.
4: Prada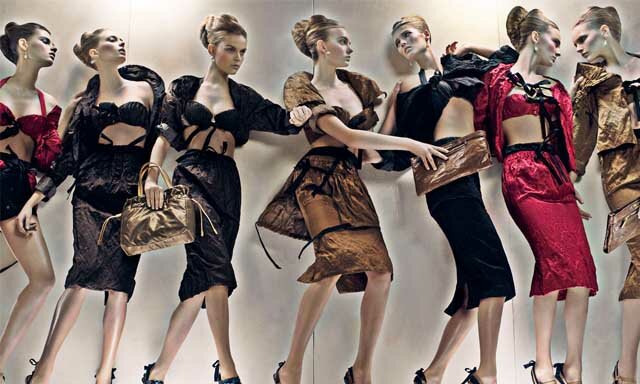 Prada is another Italian luxury fashion house initiated in 1913 by Mario Prada and his brother Martino, added in the list of most expensive clothing brands. Over 250 worldwide boutiques, it is also the one of largest and popular fashion brands with elite and luxurious products it offers. Prada is employing more than 11,000 people to serve its customers, has annual revenue up to $4billion for its exceptional and expensive collections.
3: Dolce and Gabbana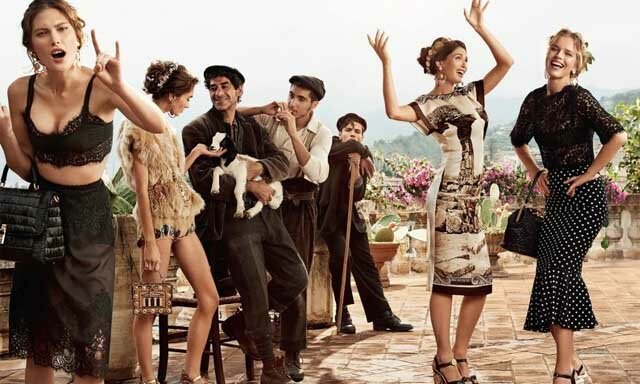 Dolce and Gabbana is the most attractive and well-known Italian clothing brands that was launched by Stefano Gabbana and Domenico Dolce in 1985. The brand primarily specializes in footwear, cosmetics, perfumes, sunglasses, and clothing lines.
The brand has luxurious collection following its exclusivity, excellence and texture, added in list of top expensive brands in the world. The company succeeded to recognize it all over world through global effective marketing campaigns and advertising.
2: Chanel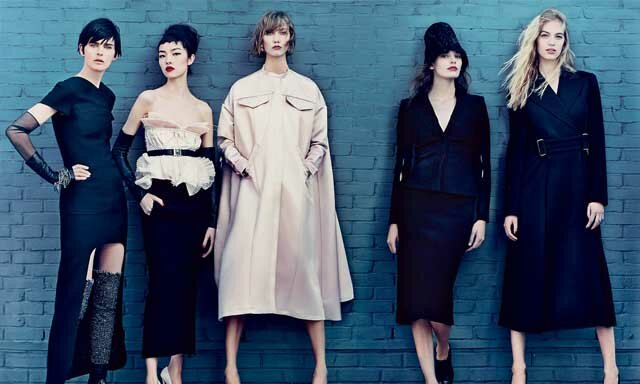 French company owned by Alain and Gerard Wertheimer Chanel has been founded in 1990, specialized in haute tailoring, ready-to-wear clothes, luxury goods and fashion accessories. The brand is among the top expensive clothing brand in the world, has boutiques at more than 300 locations worldwide.
Headquartered in Paris, France, the fashion icon has more than 1200 employees creating design for its customers, has revenue up to $8 billion. Chanel products have been modeled by various celebrities including Catherine Deneuve, Carole Bouquet, Vanessa Paradis, Nicole Kidman and Anna Mouglalis among others.
1: Gucci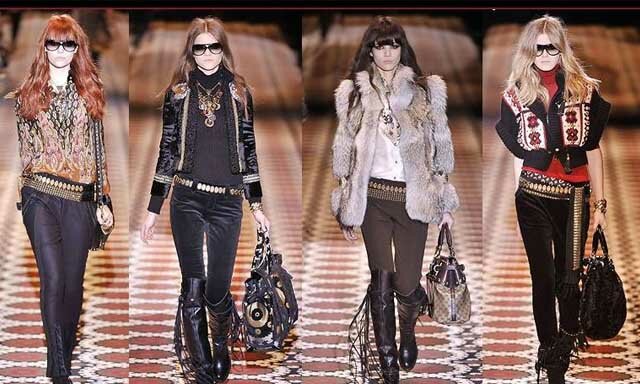 Gucci is one of the world's most excellent luxury brands, familiar in the world for its fashion novelty and perfect Italian creations. In 1921 Guccio Gucci founded the house in Florence; the brand has been a destination for the world's most discerning women and men for its modern glamour and traditional products.
Gucci designs include ready-to-wear, small leather goods, handbags, footwear, fine jewelry, watches, eyewear, while the mainstream line is clothing. The brand is added at the top in the list of most expensive brands in the world over its costly and luxurious collection of clothing for every age group.