Virginia Journalists Shooting: Ricky Gervais Condemns Killings of Alison Parker, Adam Ward in Live Broadcast
An unknown gunman opened fire on two journalists when they were busy in live broadcast in United States' southeastern state Virginia, while English comedian Ricky Gervais strongly condemned US gun laws.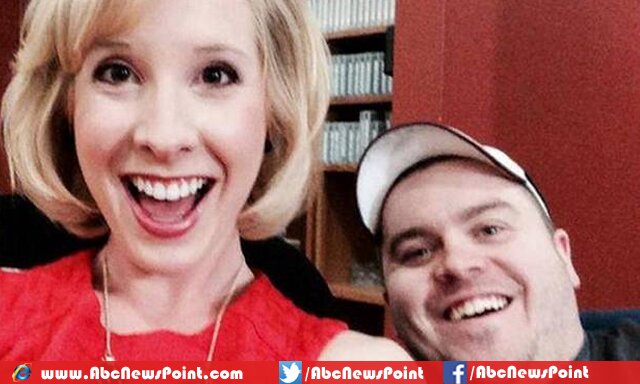 The dreadful shooting incident occurred during live broadcasting at the Bridgewater Plaza near Smith Mountain Lake in Virginia, at nearly 6:45am (10:45 GMT) when Alison Parker was asking some questions during an interview.
Alison and his cameraman were busy in live broadcasting on Wednesday and huge crowd were also there but suddenly someone opened fire on both as Bridgewater Plaza, about a distance of 120 miles (190 km) from the capital of Richmond.
However, the 27-year-old cameraman and journalist Alison appearing shocked in video footage of the show which demonstrates Alison facing bullets and Adam lost his control too.
According to officials' point of view, the suspect appears to be Vester Lee, known professionally as Bryce Williams and annoyed member of staff to the WDBJ7 station.
Bryce has been fired from his post just because of his dishonesty to his duties as reporter for the Roanoke, Virginia, station.
Gervais said while paying tribute on Twitter to journalist Alison and Adam who victimized by brutal unknown gunman in open gunfire, "shocked by the insanity of the Virginia shooting".
He added, "Some dopey t*** just tweeted "guns aren't the problem. Everyone who isn't a killer should be allowed to have one." Hahaha. Perfect."
The police officials believe the shooting incident appears to be revenge as Bryce shot dead these both young journalists and escaped.
Nonetheless, Gervais has also asked a question how defenders of US gun laws would act in response if the same kind of person use weapon to kill any one other.
The case is being investigated and soon the person who is behind the scene would be in police custody soon.