Angelina Jolie And Brad Pitt Ended First Class Luxury, Travel In Economy With Their Six Children
World's most famous personalities glamorous Angelina Jolie and her handsome husband Brad Pitt decided to have experience to travel in Economy with their six children from Paris to Nice by shunning a private jet or even the luxury of First Class.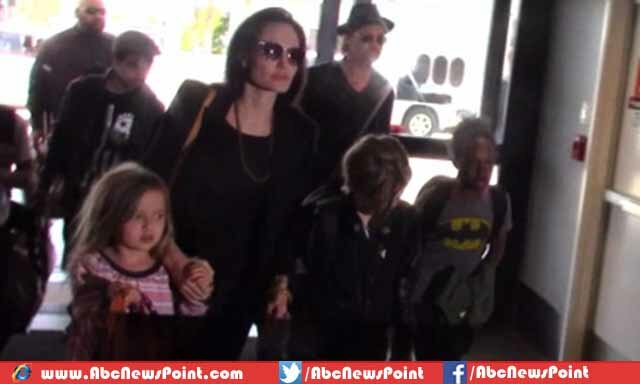 The well-known family has been traveling in a private jet or even the luxury of First Class for years but suddenly changed their mind and decided to travel into an Air France plane on Saturday flying from the United States to France, landing in Paris before taking a domestic trip down to Nice.
The Golden Globe Award winner Pitt and his 40-year-old wife were spotted mingling in with fellow passengers on the aircraft on the plane on the second phase of journey.
Hollywood's highest-paid actress Jolie with 51-year-old actor husband and children as 10-year-old Zahara, Maddox, 13, Shiloh, nine-year-old.
Twins Knox and Vivienne, 6, were appeared together while leaving Los Angeles International airport and held hands each other by moving towards terminals.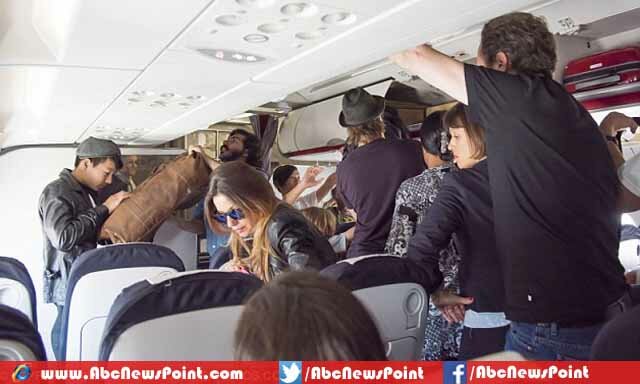 The sudden appearance of shocked other passengers when they discover Brad-Jolie's family in Economy class, actually it had no direct flight that is why they have to travel in Economy class from Paris to Nice.
The family enjoyed a lot travel first time in Economy class and like other family heads Jolie and Brad stuffed their luggage in overhead storage rack.
However, the family was seen like any other ordinary family unit when the middle part of their trip plane landed in Paris before switching onto a linking flight to next destination in South of France.
Brad and Jolie's all children didn't mind to travel in economy section as it was their first experience even they have fun.