By The Sea: Angelina Jolie Goes Blonde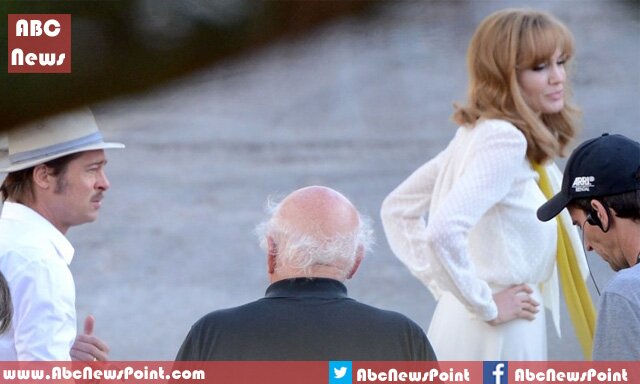 Malta: the American actress, Angelina Jolie new dignified look wearing blonde wig on the set of her new movie 'By the Sea' on Wednesday.
The stunning lady appeared in new statuesque while filming her new venture opposite her life partner Brad Pitt in the Maltese islands on Wednesday. The couple has been engaged in shooting after a break of their marriage in August.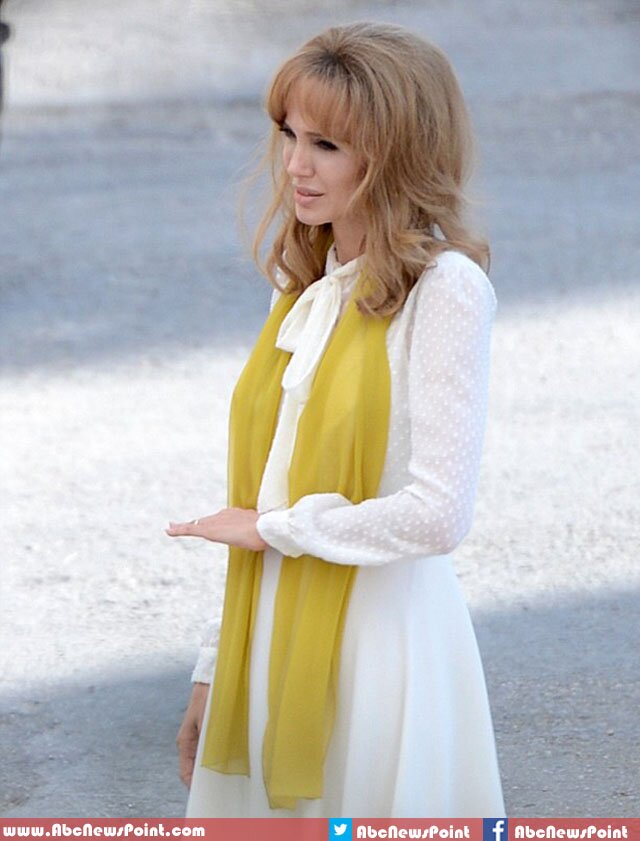 The actress, wearing blonde wig looking dignified when came on set of 'By the Sea', the new Hollywood movie starring Angelina and her husband Brad Pitt, 48.
The Fury actor, Brad Pitt was in White shirt carrying sunglasses on his hand while a hat on his head while the opposite gorgeous lady wore a white dress and mustered colored scarf on it, also sported a blonde wig for her character in 'By the Sea'.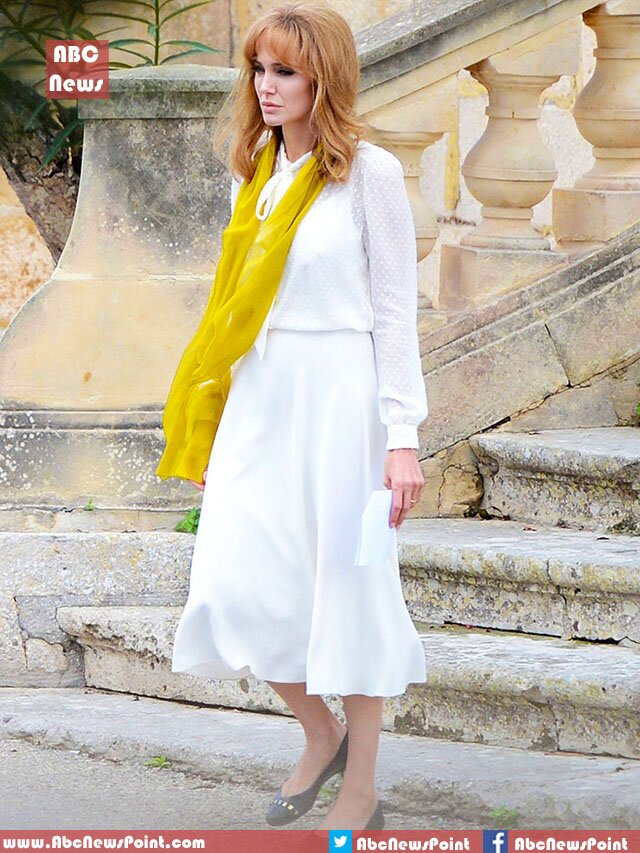 The love couple was first appeared on the shooting after they tied the knot to make the relationship stronger on August 23 in France, the film written and directed by Angelina, shooting continued in Sannat, Malta.
The 39-year-old actress and Brad Pitt have second collaboration in any movie since their Mr. & Mrs. Smith in 2005; despite of their love story which has also began with this movie, both actors were looking happy and comfortable to work together on screen.