Angelina Jolie Reveals Lost Fashion Pictures Which Taken for tiny British style magazine in 1993
American renowned actress, filmmaker and humanitarian Angelina Jolie who started her showbiz career with modeling and after this received so many projects as well awards for her best.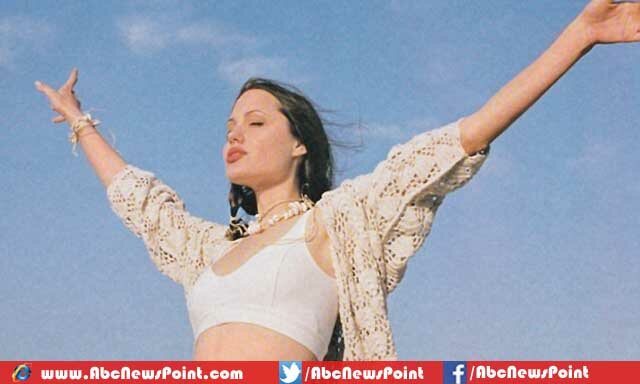 It is said to be that gorgeous Angelina Jolie began her showbiz career with directly films, so let us clear the miscalculation of all, Jolie actually appeared in little-known British magazine as model while sporting cloths for Debenhasms (retail company) and Miss Selfridge.
These photographs were published in 1993 when she was 18-year-old and titled 'Honeychild', these pics were lost that time. In those days, wasn't so popular and publisher misspelled her name– with a 'j' replacing the 'g' in a caption.
At age of 18, Jolie was living with her filmmaker-actress mother Marcheline Bertrand in Los Angeles, who recommended her to do modeling and obeying mother – signed a contract with Nina Blanchard agency.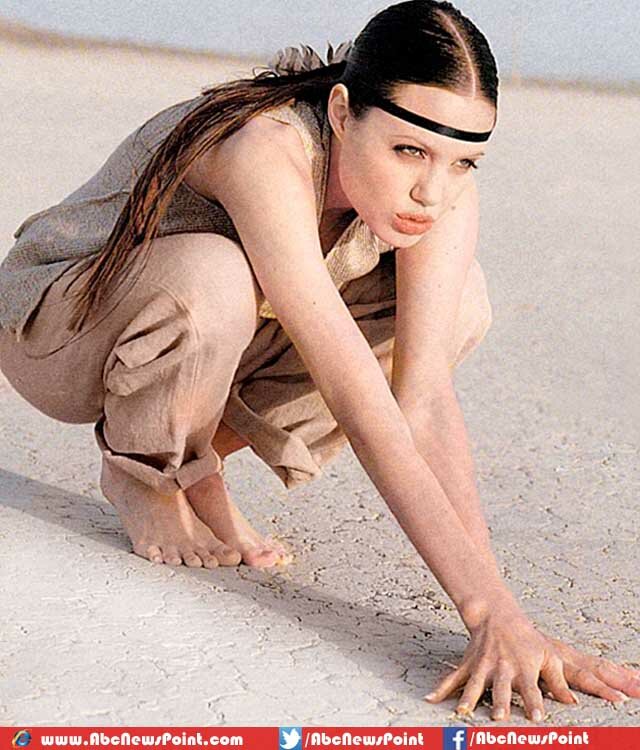 These photographs shows, sizzling hot beauty Jolie, while squatting on the floor of seashore, reaching for sky and kneeling on a seaside. But it isn't clear, Jolie agreed with claim by magazine that beige is looks not boring and it attracts people attention.
The 39-year-old actress began her professional acting in 1993, while playing first lead role in the science-fiction film Cyborg 2 opposite Jack Palance.
After receiving praise for her first appearance, signed another road film Mojave Moon in which was seen with Danny Aiello, and for her this act a Hollywood Reporter penned a line for her, "Jolie is an actress whom the camera truly adores."
In 2001, appeared on big screens in action-adventure Lara Croft in Tomb Raider in 2001 and that movie helped her to create strong identity in Hollywood as well worldwide.
The experienced actress has showed her directorial skills recently with 'Unbroken' first movie as director and remained successful to prove her talent.