Fifty Shades Darker First look; Jamie Dornan Appears Putting Black Mask on Eyes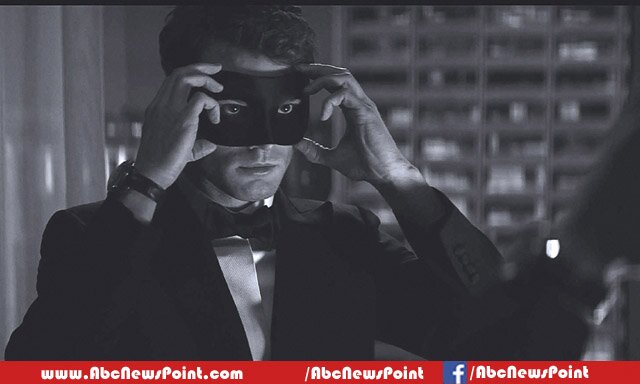 A character Christian Grey who loves to play with girls by enjoying their bondage and carrying out some brutal acts, will be back soon in Fifty Shades of Grey's next installment with lots of sexiest scenes.
The first look of Fifty Shades Darker shoe has released on internet, in bondage-loving billionaire comes out wearing black eye mask in the new adaptation as well sporting a tuxedo and staring left side with almost cruel intentions.
Innocent Anastasia Steele who fell in love with Grey and faced his bizarre kind of sex acts as he love to fuck her using bondage mittens and bondage cuffs, lying her down on bondage bench and using some other equipments to amuse himself.
Sexiest Dakota Johnson, who appeared in role of Anastasia, will also once again face brutality for sake her true love with Mr. Grey.
Some reports made noise as the Sam Taylor-Johnson director of the franchise vowed to quit because of some conflict with team members perhaps with E.L. James, author of the book trilogy.
However, Universal has described while confirming about directorial acts which will be performed by Sam Taylor-Johnson not only Fifty Shades Darker, even the third version of the best-selling book series, Fifty Shades Freed, will also be carried out by same team and cast.
The filmmakers of the erotic-romance franchise have revealed that the script of Fifty Shades Darker is being scripted by E.L James' husband Niall Leonard who actually a renowned novelist as well unique book other kind of books' author.
E.L James felt a great honor as her husband Leonard agreed to pen the script of second version of erotic-thriller venture which became most-awaited and is being directed by Sam Taylor-Johnson.
Mr. Leonard better known by her praiseworthy books as 'Wire in the Blood' and 'Air Force One Is Down', tied with the bestselling erotic-romance author E.L James in 1987 and living successful life with each other.