ICC World Cup 4th Quarter Final: New Zealand Beat West Indies by 143 Runs
Wellington: In fourth quarter final of ICC World Cup played in Wellington Westpac stadium; New Zealand has won by 143 runs turned West Indies out from World Cup.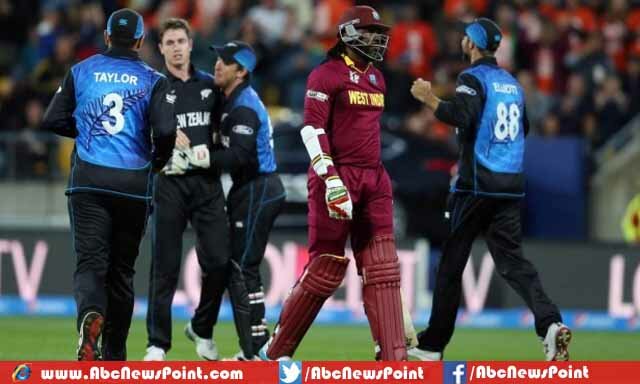 According to latest sport news fourth quarter final New Zealand has named stunning victory of 143 runs by beating West Indies in knock out round match at Wellington Westpac stadium on Saturday, turned black guys out from ICC World Cup and reaches to semi final to face South Africa.
The New Zealand skipper Brendon McCullum has decided to bat first after winning the toss, open the innings with right-arm batsman Martin Guptill.
who favored the decision with his excellent double century totaling 237 on just 163 balls while other significant scorers were KS Williamson and LRPL Taylor by adding 33 and 42 to total respectively.
Martin has took a quiet slow start and scored his seventh ODI hundred on 111 balls but then convert remaining balls into big knock, reaching his team to 393 on scoreboard which was really massive target from kiwis.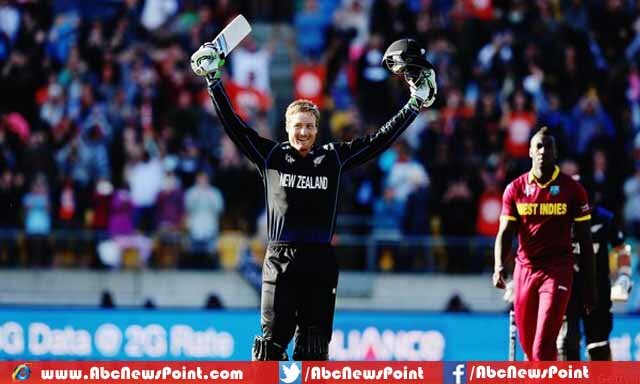 28-year-old player has become top scorer in ICC world cup event while named him at second with highest score in limited-over format.
West Indies start was absolutely not good as J Charles went to pavilion at score of 4 while Simmons has been bold on total of 27 by Boult, Chris Gayle tried to boost score to chase the huge target but failed to put reasonable runs on scoreboard and Milne sent him back at 61 on 33 balls.
The all West Indies team scored only 250 runs in just 30.3overs and has been got out from IC world Cup.
TA Boult, has victimized four players at economy 4.40 while DL Vettori and TG Southee has took 2, 2 wickets with economy of 10.25 and 8.92.
Martin Guptill became man of the match with massive addition of 237 in New Zealand and playing important role for victory of his team.