Chris Gayle Creates History, West Indies Beat Zimbabwe by 73 Runs, ICC World Cup Result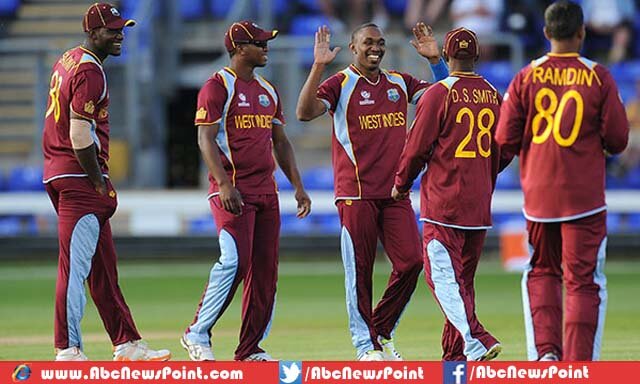 Gayle created history as well as became most dangerous batsman for all in World Cup as destructed Zimbabwe's bowling side while making record 215 on 147 balls.
West Indian stormed Zimbabwe with their destructive batting line, openers Dwayne Smith, Chris Gayle had already planned to beat badly their rival bowlers but only Gayle emerged successful to do this as shocked all with his sudden anger.
Gayle became the first one who has created highest score (215on 147 balls) in one cricket history— hitting hard opponents. He scored 215 with 16-6s and 10-4s as well as helped team to create highest target of 372 runs in world cup.
Gayle, Marlon Samuels both also created huge partnerships in one day cricket, Samuels also showed great rage for rivals who beaten by him badly.
Samuels scored 133 on 156 balls, hit 11-4s and 3-6s and showed responsibility which should be in every good batsman as helped his partner Gayle to carry score towards top.
The thrilling match was played at Manuka Oval, Canberra, the Zimbabwe's openers Sikandar Raza, Regis Chakabva joined wicket to chase the highest target which given by the Black Guys but the destructive bowling of WI attacker knocked out them both in short time.
Raza lost his wicket 26 on 20 balls and his partner Chakabva also remained unsuccessful to create good opening score as went back to pavilion scoring 2.
However, Brendan Taylor tried to stay at wicket for more minutes and to some extent remained successful as scored 37 on 48, Sean Williams also struggled to play fast for win and he did with his best as made 76 on 61 balls and lost his wicket by Holder.
Craig Ervine also stormed West Indian bowlers, hit hard Black rivals to make name the victory and for this achieved 52 on 41, unfortunately batting line of Zimbabwe couldn't make it and lost wickets on 44.3 overs.