New Zealand Beat Australia by one Wicket, Match Result ICC World Cup
New Zealand hammered Australian at Eden Park, Auckland, while playing thrilling match, in which Australia beaten badly by them, named victory while defeating by one wicket.
After beating the rivals, NZ had qualified for the quarter final, 152 runs target was given by Australian, and New Zealander chased it while doing hard struggles at loss of 9 wickets, playing 24 overs in innings.
The NZ captain Brendon McCullum showed mind-blowing fastest batting and score 50 on 24, when everyone believed that New Zealand will name the victory easily but suddenly a wave of dangerous bowling was seen which kicked out NZ batting side in minutes which was disturbing as well shocking moment for Kiwis.
However, only Kane Williamson supported team's poor condition as wickets were falling swiftly, Williamson showed hope all and made it. Williamson's 45on 42 balls was remark because played main role to achieve victory and stayed at wicket as brave defender.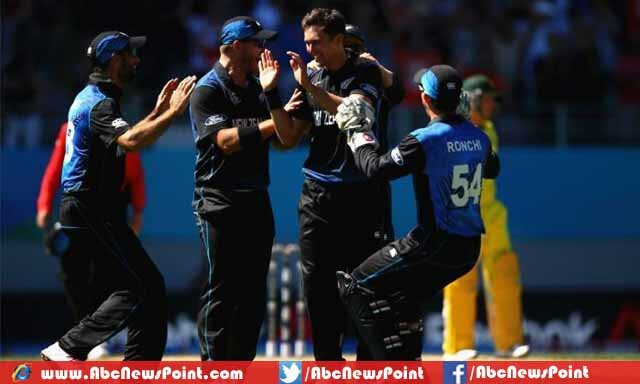 Mitchell Starc stormed with cruel intentions NZ batting side which almost collapsed by his marvelous techniques but Williamson remained successful who defended every attack which done by the Australian as well as stayed at wicket till end of the innings.
Destructive bowling was seen by both sides as New Zealander kicked out all Australian batsmen, Trent Boult stormed rivals with great rage and bowled 6 opponents while the help of tricky mind. Daniel Vettori also emerged good attacker who made difficult innings for Australian.
Brad Haddin was only one who helped team to create target while facing the severest assaults of NZ bowlers, scored 43 on 41 balls and David Warner also remained helpful to collect some runs for team as made 34 on 42.
Aaron Finch, Michael Clarke and Shane Watson had disappointed all fans and nation with their bad act in this toughest competition.