iPad Pro to Release In Rather This Year, Release Date, Features, Specs, Price And Details
Apple to launch its coming mega-sized tablet iPad Pro in coming year, the release date has been reportedly moved to next year which rumored to unveil on upcoming WWDC event.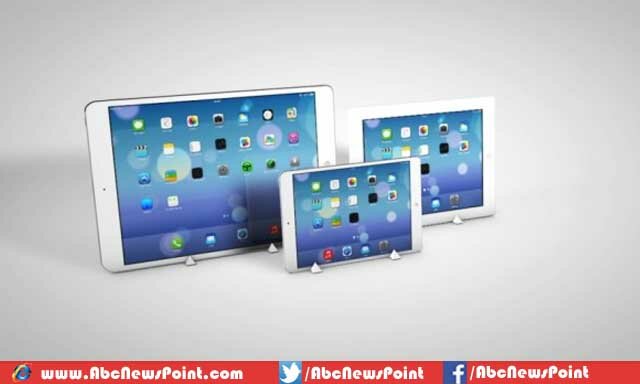 iPad Pro is rumored to be launched in rather to be released on Apple's upcoming WWDC event, earlier reports suggested that it would be launched possibly at WWDC event but the new claim put all thing aside and added new date and heighten wait of iPad users who keen to grab the latest device.
The latest reports claimed that iPad is due in September and it makes sense because some rumors suggested that production of the device kicks off around fourth quarter of the year and it is also possible that new device will feature the latest iOS 9 which would also be unveiled at the WWDC event.
It is rumored that Apple is coming out with mega size device of 12.9 inches this time and it is sure thing that latest iPad Pro has spectacular features which just stunned the competitors while the giant is going to introduce Force Touch display that has been introduced in latest Apple watch.
The new technology has silver nanowire material has several advantages on currently-used indium tin oxide designs and foremost it is said to be excellently clear and flexible contrary to previous technology used in earlier devices from Apple house.
The specification of new iPad Pro has already revealed that tablet is coming out 2K and 4K sapphire glass displays having resolution of 2,732 x 2,048 pixel and A8X or A9 processor, meanwhile it is been cited that two prototypes of the device being tested running on iPad-conventional iOS and Mac software.
The device will be available in different variant with respect to its internal storage like 16GB, 64GB, 128GB and 256GB whereas it has at least 2GB of RAM run on iOS 8, owns NFC, a stylus, Apple's standard Lightning connector and likely to have USB-C port along with power bank of 11,000mAh battery to please its users for longer time with interruption of power supply.
Although, the image of coming Apple device iPad Pro haven't been leaked yet but it has been speculated that iPad Pro dimensions stand somewhere between 6.9 and 7.1 millimeters making it thinner like Apple's latest device iPhone 6.