Microsoft Surface Pro 4 Release Date And Specifications Revealed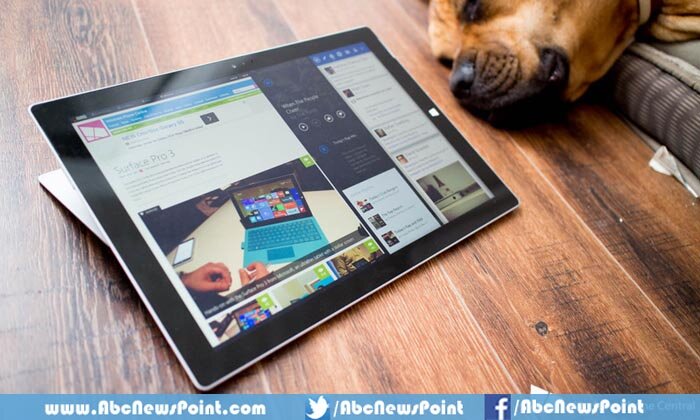 Six months after the release of the Surface Pro 3,Microsoft is already in the process of preparing the release of the fourth version.
The so-called technical characteristics of the Microsoft Surface Pro 4
According to rumors, the next version of the Surface Pro would have a larger screen than previous versions, but would also be lighter than the Surface Pro 2 and 3.
It could also be available in sizes 13 to 14 inches for those want to hold a larger tablet. The other alternative would be 8 inches, which would be named Surface Pro Mini, suitable for users who prefer a practical smartphone.
Some say it would also have more CPU than its predecessors and work on the upcoming Windows 10. In addition, it is supposed to have a RAM increased compared to older versions of Surface Pro.
The price and date of availability of the Microsoft Surface Pro 4 according to rumors
Regarding the price, the Microsoft Surface Pro 4 would have a higher price than the surface Pro 3, so normally it would be marketed from 800 dollars to 1400 dollars, with a smaller version with a lower price.
And it is also likely that it would be launched at the same time as Windows 10, which would make the Surface Pro 4, the first device to run on Microsoft latter system. Let us first of all that the first reports suggested that Windows 10 would be available early or mid-2015, and if the rumors then take the Surface Pro 4 in this case would also launched the same time.However, after having been thus face problems when releasing devices Surface Pro earlier, Microsoft has really tried to focus on creating better devices that would be a hit with fans, and therefore .
In short, given that these are still rumors, we must then take things further with greater caution. While it is noted in the Microsoft blog that the new generation of Surface Pro would be published after range of surface as the accessories of the surface Pro 3 that are designed with a road map products.