Microsoft Surface Pro 4 Release Date, Windows 10 Device Specs & Features, Price, Speculations
As we all know Microsoft Corporation expected to launch Windows 10 on 29 July as they has revealed about release date in reports.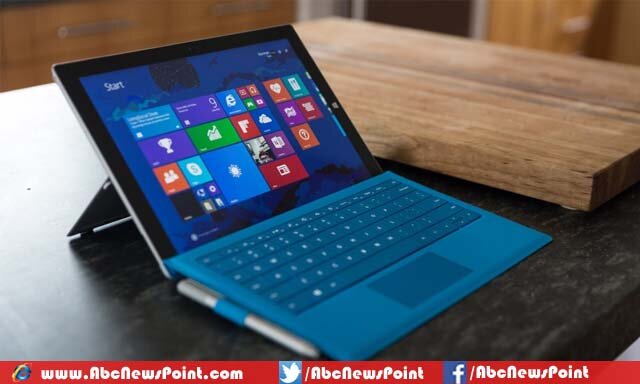 Some of the Microsoft lovers expressed their views or expecting that company should release Microsoft Surface Pro 4 and the operating system on same date, though, some reports also claiming that company may launch Surface Pro 4 with window on same date but it's just a statement which is unconfirmed.
Last creation by American multinational technology company, Surface Pro 3 which received highly praise from the users as also sold at a large-scale and now users are anticipating that forthcoming machine will stun them with upgrades and improvements.
Design & Display;
Some websites have published reports in which it mentioned that the Surface Pro 4 expected come out with a 12-inch display with 2160 x 1440 pixels of resolution, which is no doubt similar as the Surface Pro 3, some reports has claimed that display would be 4K screen.
On the other hand, it claimed to be that users will discover Surface Pro 4 thicker than the Surface Pro 3 and Type Cover keyboard will be ease to use.
Processor & OS;
The Surface Pro 4 expected to come with the Intel Core M Broadwell chip, its silent operation capability reduce the noise and would be fan-less.
It also was claiming that Microsoft first planned to fix the device with an Intel Core i5 or i7 processor for better efficient energy. The Surface Pro 4 will run using Windows 10.
Memory Storage;
Some websites have claimed that the developers of that hybrid device will have equipped 16 GB of RAM with 1 TB worth of on-board storage. The Surface Pro 4 is said to appear with 128GB, 256GB, and 500GB memory variants.
Price & Release Date;
Some revelation demonstrate that Microsoft Corporation to tag the between $1,200 and $2,000.It also claims that the Surface Pro 4 will be released alongside the Nokia's Lumia 940 and 940 XL.