Kristen Stewart Named Cesar Awards, Becomes First American Who Won France's Equivalent Of The Oscars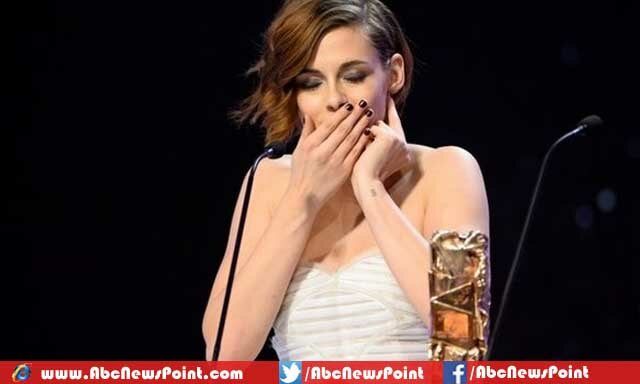 Hollywood's youngest and talented star Kristen Stewart, became the first American celebrity who has won the Cesar award on February 20.
The French equivalent of the Oscars on the other hand, Abderrahmane Sissako's Timbuktu named seven-award as well as became the best film for its depiction of northern Mali under terrorist's control.
The 24-year-old was nominated for her character opposite Juliette Binoche in last release Clouds of Sils Maria in which appears while facing with an uncomfortable reflection of her-self, received Best Supporting Actress award for its best performance.
Kristen expressed so much joy and thanked to Olivier Assayas, French filmmaker and writer.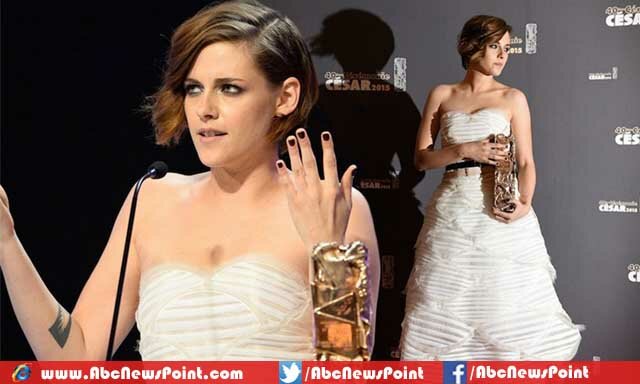 Twilight star told media after winning the awward, "The reasons why people make films here in France are very different from the reasons why people make movies in Hollywood and I prefer it here a little bit,"
The drama 'Timbuktu'tells the true story of northern Mali people who are facing the jihadists' violence named Cesar for best film on Friday at France's equivalent of the Oscars.
The film directed by Mauritania's Abderrahmane Sissako and expecting to catch the forthcoming Oscar award as added in nominations of best foreign film category for Sunday's Academy Awards.
After receiving the award, the filmmaker of Timbuktu declared France 'superlative nation' as faced they severest attacks from the militant organization days ago and thanked all who voted for him.
Sissako shared his feelings for France like this, "France is a magnificent country because it is able to stand up to the horror and to the violence. There is no clash of civilizations. There is a meeting of civilizations,"
The 54-year-old Sean Penn American awarded by lifetime achievement award as he had done fabulous work in Hollywood.