Malaysia's Anwar Ibrahim Charged Guilty In Sodomy Case Jailed For Five Years
Malaysia: the famous Malaysian political figure and opposition leader Anwar Ibrahim has been charged guilty in sodomy case.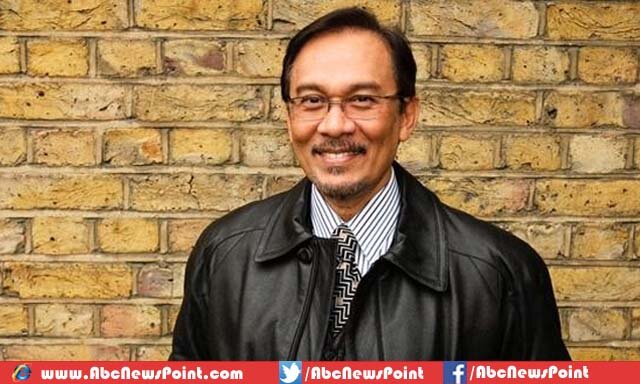 Malaysia's epic court has charged the famous Malaysian political figure Anwar Ibrahim in a sodomy case charged against him. Anwar has been given five year prison sentences for the charged brought against him. This decision will for sure crush his ambitious political career. Anwar has on number of occasions said that this was all propaganda against him by his rivals to defame him.
Tuesday's decision marked a bitter end to along running legal saga for Anwar. Anwar and his supporters had insisted that the allegations were murky at best designed to derail his career and defame his party.
Sodomy is ban and illegal in most of the Muslim countries including Malaysia. Anwar was first accused of sodomising a male political aide in 2008 but was ultimately acquitted of the charge by the high court in 2012.
The appeal for acquittal was over turned in March last year and sentenced him to jail for five years. He was on bail while the decision was appealed in epic court of the country. On Tuesday the epic court of the country convicted him.
Anwar said to panel of five judges "You have become partners in crime in the murder of judicial independence," prompting the judges to get up and walk out of the room, with one of them saying: "I don't need to hear all this."
Anwar continued speaking from the dock. "Allah be my witness. I pledge that I will not be silenced. I will fight on for freedom and justice. I will never surrender."
Anwar was considered as the rising star of Malaysian politics especially during mid 1990's before he was knocked by Prime Minister Mahatir Mohamad.
Since then Anwar who had held the office of deputy Prime minister has been accused in number of conviction and had spent years in prison on the corruption of charges and earlier sodomy charge.
Despite all this the charismatic Anwar who heads a three party alliance opposition, stands as a great threat to the political establishment of the country.